There are few descriptions of a career more sterile than a resume.
Resumes are text. Resumes are written and rewritten. Resumes exist for one purpose only: to help get that next job. They do little to capture the character of a position as it was being held. Yet for many, they're the only document that bolts one job onto the next in the construction of a working life.
There is another kind of document that can both trace a career path, and help recall feelings a position evoked. It is the business card.
Cleaning out my desk recently, I came across a stash of those paper rectangles going back decades. It was an eye- and emotion- opener: of the thrill in seeing a name above a title and company for the first time; of being a part of a team made official in cardboard; and of having a business identity to freely share with others.
Herewith, Frank Catalano's business cards, circa 1974 to 1987. These are the media years, followed by the tech years and the consulting years: 30 years in all. Collect the whole set.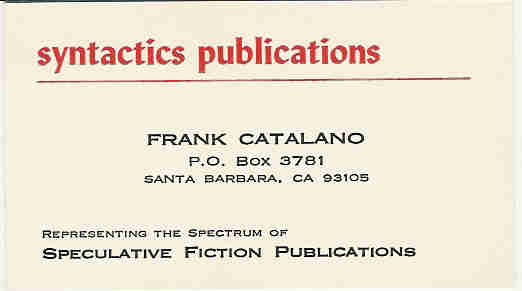 In my teens, I and my friend Mike Merenbach decided to publish a couple of amateur science-fiction newsletters (known as fanzines). Syntactics was a quarterly fiction and commentary fanzine; Sirius XIV was a bi-weekly science fiction news and review zine. Since both were sold by subscription and at a very few stores in Santa Barbara, of course I needed a business card. Why I didn't put a phone number on it is beyond me.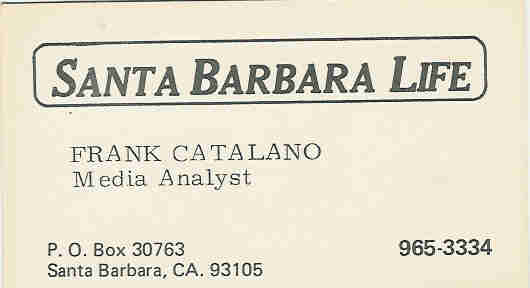 Around the same time I did some freelance writing for a monthly tabloid-size paper called Santa Barbara Life. I must have convinced them to give me some cards. Note the lack of an area code.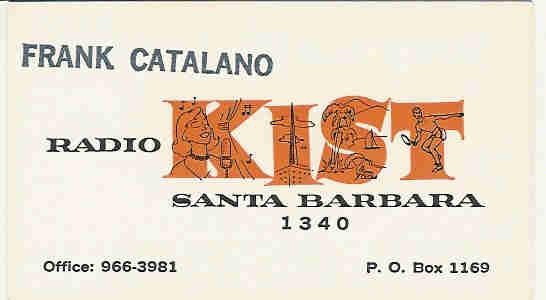 My first paying radio DJ gig was at KIST-AM Santa Barbara in 1976. I'd moved up from typing my name on the cards to using a rubber stamp. (I was a mere part-timer at the Top 40 station.) Personally, I loved the intricate KIST logo.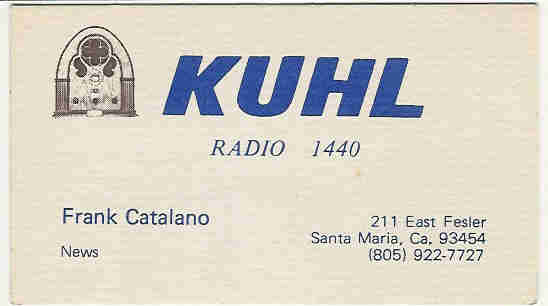 First full-time job, first professionally printed card: adult contemporary KUHL Santa Maria, where I was mid-day DJ and assistant news director in 1977. And there's an area code on the card.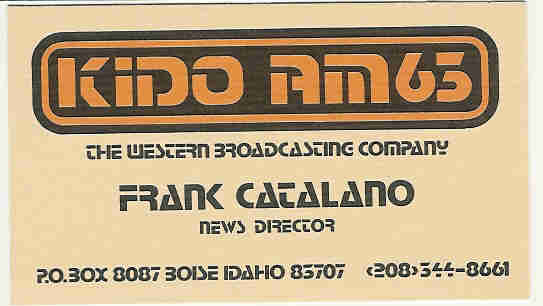 KIDO Boise lured me away from California in 1978 for my first news director position. Two-person news staff and a pretty cool logo. But progressive rock on AM?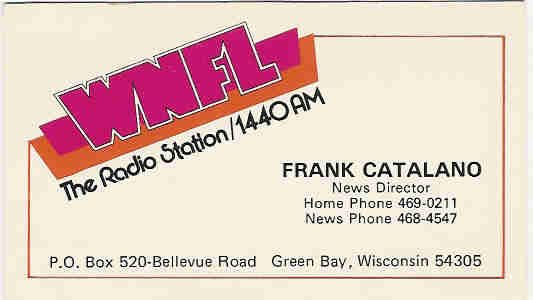 In 1979, the chance to go to a station with a "W" up front (really) took me to WNFL Green Bay, where I headed up a five-person news and sports staff — and was the youngest. Yes, this adult contemporary outlet was the Packers originating station.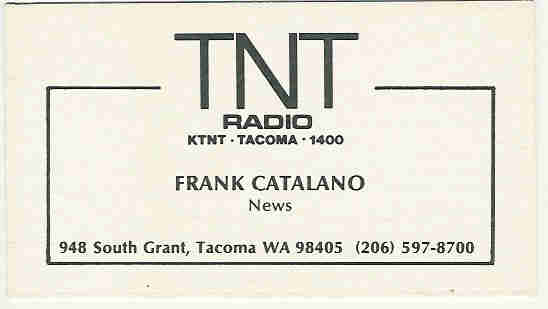 I left Green Bay for Tacoma and KTNT-AM in 1980 to work again with Denny Luell, my program director at KUHL Santa Maria, as a news anchor-reporter. This news/talk station on the edge of the Seattle market was a step up. The cards, however, were a step backward.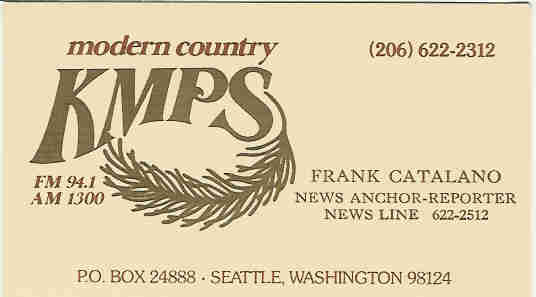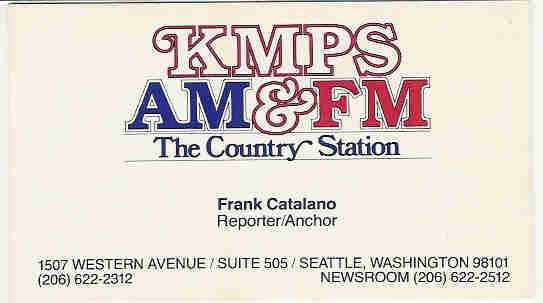 In 1981, I went to my first major market station: country-formatted KMPS AM-FM Seattle. I did mid-day news anchoring twice an hour. The rest of the hour, owing to my appreciation of what was still called "country-western" music, I turned the monitor speakers to zero.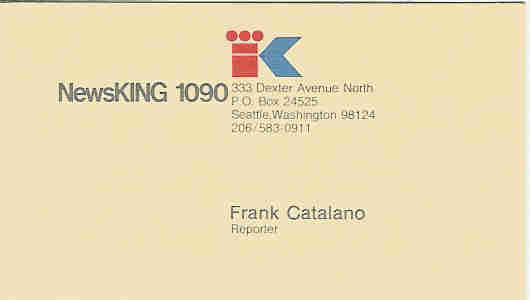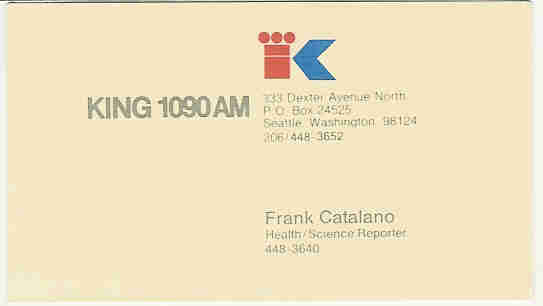 Only a little more than a year later, I joined a startup that was to become Seattle's first all-news station: KING-AM. We hit the air in fall 1982, switching from a soft-rock format to what was briefly identified as NewsKING 1090. I spent my last full-time years in broadcasting there, moving from news reporter to anchor-reporter to health/science reporter and doing occasional work for sister station KING-TV through 1987.
In all these years, there was no such thing as an e-mail address on a business card. That was about to change.
(This essay originally appeared on Frank Catalano's FrankCatalano.com blog.)