A few thoughts about customer service and its role during a downturn. In short, customer service becomes marketing. Or rather, its absence becomes an opening for your competitors' marketing.
Customer service seems like an obvious area to cut when times are hard. But that's a myth (and the second one I explored in my Bellevue Chamber talk). What companies should do, if they're cutting marketing aimed at customer acquisition – and as I noted earlier, they should re-balance before they reduce – is protect the money spent on customer service.
Why? Because customers with money in a downturn expect to be treated better.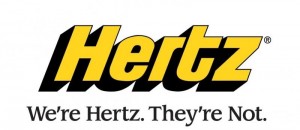 An excellent piece in BusinessWeek earlier this year cited the cautionary tale of Hertz. In January, Hertz laid off 4,000 people, many of them front-line workers. The result? Customers in Hertz' loyalty program didn't have cars waiting for them as arranged, or couldn't quickly return cars before catching flights.
I ran into this at Boston Logan when I repeatedly had to wait 20 or more minutes in line to find out what had happened to the car I had reserved that wasn't ready. Yet Hertz' rates didn't drop in concert with the reduction in customer service. What did drop was professed loyalty: the frequent-traveler discussion board FlyerTalk was inundated with complaints about Hertz' customer service.
Similarly, Starwood – the corporation behind familiar hotel brands Westin, W and Sheraton, among others – recently introduced the Ambassador program. The program is an invitation-only pilot in which some of Starwood's customers are tapped on the shoulder to have a personal concierge for all of their travel needs. However, Starwood pulled their Ambassadors from the ranks of its Starwood Preferred Guest Platinum Concierges, a pool that manages a special line for Starwood's best customers.
Almost immediately, complaints began popping up on FlyerTalk that requests to the Platinum line were being botched. So in order to create a new customer retention program, Starwood may have inadvertently damaged an existing one that touches far more loyal customers who are Starwood's true ambassadors.
What should businesses do when put between the budget rock and customer service hard place? If they're big enough, cross-train to preserve customer service during peak periods. BusinessWeek notes USAA trained investment agents to handle insurance calls when things got busy, and Marriott trained administrative assistants to double as banquet servers when needed. Both allow more flexibility with fewer people.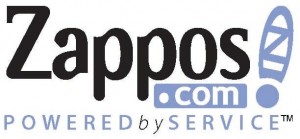 And don't forget the loyalty-building benefit of surprise and delight. Online shoe retailer Zappos.com, purchased by Amazon.com, used to routinely upgrade customers to overnight shipping, unannounced. People remember a pleasant surprise. And tell their friends.
Even a smaller company can do things to maintain or even enhance customer service in a downturn that simply require attention, not cash. For one, be more available. Sumner Home Mortgage, a mortgage broker in Washington state, has made a name for itself by having its loan processors respond to customer inquiries promptly, and well outside of business hours – important for a complex purchase rarely made.
I was stunned recently when, on the East Coast for business, I dropped a note to my loan processor at 6am local time – and had an immediate response. Turns out my processor was preparing to catch a flight, checking her email at 3am, and answered. Surprised and delighted? You bet.
At the very least, let your best customers know they're appreciated through personal touches. Send handwritten thank you notes to significant customers. Have a few members of your staff – ideally, at the very top – pick up the phone and call customers just to make sure things are going well. They'll remember it, word may get around that you care, and you'll likely get good information on how you're doing that you wouldn't otherwise have.
In a downturn – and, for that matter, in good times – customer service is very much a part of marketing. Cutbacks that directly affect the customer experience can have long-term consequences, in part because they may cause customers to think poorly of you in the short-term.