A downturn is no time to stop managing your brand. If a strong brand allows you to charge a premium in good times, that perception of value in bad times will help you recover when good times return.
But only if the brand itself is maintained throughout.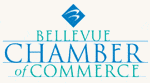 Going into my talk on the myths of marketing at the Bellevue Chamber, I'd just come off of several anecdotal exchanges about whether a company should even bother to think about brand now, and instead focus only on price and sales. "Who cares whether it properly carries our brand," one paraphrased back-and-forth went with a high-level executive. "The customer will figure it out."
Setting aside the hubris inherent in forcing the customer – the paying customer – to do your corporate identification work for you, this illustrates clearly my third myth of marketing in a downturn: The brand makes no difference; only sales do. Or, put another way, leave branding and brand maintenance to better times.
Certainly the financial benefits of having a strong brand aren't in dispute. One education industry direct marketing/publishing firm once estimated the pricing premium that accrues to strong education brands over undifferentiated brands was in the range of 15% (I can't, unfortunately, find the exact citation, so I'm relying on memory).  And BusinessWeek, in the midst of this downturn, noted that the top companies on its Best Global Brands list, "have beaten the S&P 500 by seven percentage points on average so far this year."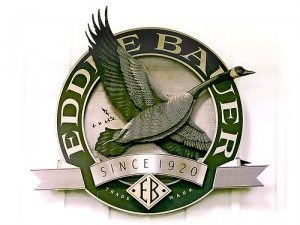 As a matter of fact, well-regarded orphan brands are being snapped up. That's why Eddie Bauer and others discarded in the downturn are quickly finding new homes, and not always in the same setting. Linen N'Things went for a mere million bucks to return as a Web-only operation; others earlier were acquired by chain stores as house names to convey exclusive cachet (for example, Nuprin is now a private label brand for CVS). Even if a brand was mismanaged or neglected into unprofitability by its previous owners, new owners are relying on continued recognition and loyalty by individual customers for fast results.
So keep your own brands strong for your company's benefit. This isn't a call for expensive-but-empty image advertising or a fancy new logo. Simply don't do things that undercut customers' involvement and the emotional connection to what your brand means to them. Do what customers expect from you. Don't do things that are totally counter in order to make a quick buck.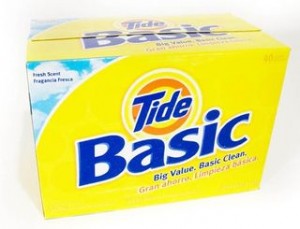 Proctor and Gamble appears to have thought long and hard about this when faced with how to shepherd their iconic Tide brand through the recession and keep its market share from tanking as it came under attack from lower-priced laundry alternatives. Tide has been positioned since the end of World War II as a premium product. The solution came from carefully examining what could and could not be changed and have the product still qualify, in customer's minds, for the "Tide" name. The result, Tide Basic, sells for 20% less, has the promise of clean that buyers expect from Tide while sacrificing many of the latest (almost faddish) additions, such as anti-pilling and color-preservation technologies.
In early market tests in the South, it was reportedly gaining shelf space from mid-tier brands. Yet it keeps the core promise of what Tide is sacrosanct.
Maintaining a strong brand in bad times keeps you top-of-mind, and provides reassurance and comfort to customers that they will consistently get what they have gotten in the past. No one should underestimate the psychological benefit of reassurance and comfort when financial conditions are poor – customers may more greatly appreciate products and services they can count on. A brand, simply said, is a kept promise.
Even if you can't get the pricing premium that your brand might otherwise demand today, when the economy fully recovers you should – but only by being a conscientious brand steward and not sacrificing your brand's inherent and perceived value.