Sometimes, I get a blank look when I explain to people that I do marketing "strategy." It's the blank look usually reserved for people who say they do what the voices tell them. Or the one seen while others figure out how to politely ask if you do anything productive.
Finally, they'll sometimes say, "But we're in a downturn. I just care about sales."
The last time I wrote about th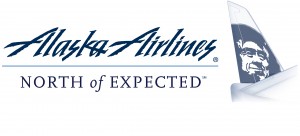 e role of strategy was during the last downturn, seven years ago. And there's nothing like being in a downturn, even if it's supposedly in the rear-view mirror, that illustrates why strategy — a clear, well-thought out strategy — is important. In short, strategy means knowing where your business wants to be after the downturn. I suspect some of the best moves being made right now are from companies thinking long-term, so they can take advantage of short-term opportunities.
I took some time to explain why earlier this year at a Bellevue Chamber of Commerce talk on the myths of marketing. Having a marketing strategy — which is a core component of any business strategy — can be as simple as taking the time and thought to understand four C's:
Customers: Do you know who your customers are — not just their titles and companies, but what motivates them?
Competitors: Who are your direct competitors for your products and services? And who are your invisible competitors — how people get things done now without you or your direct competitors?
Core competency: What are you and your company really, really good at? Not just what business or industry are you in, but what do you do uniquely well?
Course: As a result of all of the above, what's your course (keeping in mind your customers, competitors, and core competencies)?
None of the above is brain surgery; it's just a less buzzword-filled way of looking at the essentials of building a good marketing strategy. Combining all of those c's will create a strong integrated communication strategy which is probably what your business is looking for. If your business has an in-house team, it's important to know how you'd answer those questions, definitively and most importantly specifically (e.g., customers are "urban men 25-34 who are early adopters of technology," instead of "anyone with a wallet"), can help you gain tactical advantage.
Take Alaska Airlines, as one example. I've been a long-time very-frequent flier and recently served on its volunteer Gold Advisory Board, so I've had as close a look as any customer at how the airline plans and executes. During the downturn — which hit airlines extremely hard as travel budgets dried up — Alaska tightened its belt, as did all the other carriers. But it kept its eyes open.
And what it saw was that its competitors were abandoning routes from Seattle. From my outside perspective, Alaska's strategy has not been to be a national hub-and-spoke carrier serving every market, but to look at destinations outside the the Western U.S. where there is under-served demand for non-stop flights to-and-from Seattle and Alaska's other primary West Coast hubs. So when other carriers cut, Alaska added non-stops to Atlanta, Austin and other destinations attractive to business travelers. For leisure travelers, Alaska rapidly moved in to add flights to multiple locations in Hawaii when other airlines pulled out.
Overall, Alaska Airlines appears to have increased seats to cities where non-stop demand outstripped supply, while at the same time staying true to its strategy of flying to where customers in its primary hubs want to fly. Having a core strategy and a close eye on competitors allowed Alaska to move nimbly when tactical opportunities presented themselves.
Having a clear strategy lets any business change tactics if opportunities arise or disappear quickly. It also allows you to articulate why you're making a move to customers, staff and other stakeholders in a manner that's consistent and inspires confidence about how your short-term decisions support the long-term vision.
Some may say that's business strategy. But marketing strategy and business strategy should be tightly intertwined: what markets to pursue, what products and services to offer, how to identify and differentiate from the competition, and how to communicate that difference to the target customer. Marketing strategy isn't separate from business strategy.
It's often been said that if you don't care where you're going, any road will do. Having a solid marketing strategy can provide a road that helps any business traverse the hills and valleys of the inevitable downturns.