As 2014 begins, I'm re-entering familiar territory: independent, full-time consulting.
And by "familiar," I mean really, really familiar. Consulting became my career (not a label I wore while looking for other full-time work) in 1992. I had been in marketing management at Egghead Discount Software, a national chain of some 200+ retail stores and a healthy (half of revenues) education, government and corporate direct sales business.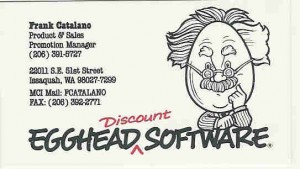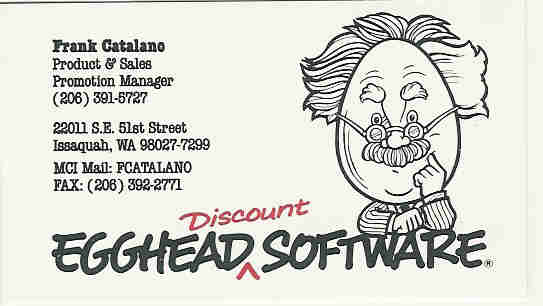 I had been in charge of product and sales promotion, so I had relationships with literally hundreds of technology vendors and had written and executed dozens of launch plans, strategic and tactical. So it was a natural move to consult more deeply some of the companies with which I'd worked at Egghead. A few consulting engagements became on-going or repeat relationships (Apple, Rick Steves' Europe) or longer-term interim executive assignments (MetaMetrics, McGraw-Hill Home Interactive).
I've only left consulting thrice in the past 20+ years, each time to join a then-client in an executive role: iCopyright (briefly, during the dot-com days), Pearson Education (for four years last decade, primarily in the assessment businesses), and most recently for much of last year, Professional Examination Service.
I've now left ProExam's staff because I recognized the work I'd begun as a consultant and joined them to complete as Chief Marketing Officer was fully implemented. And I realized that staff marketing needed to take a stronger sales support role. My "CMO" title was a distraction. So it has been retired, I've returned full-time to Intrinsic Strategy, and I'll keep working with ProExam as a client to provide guidance (and continuity) as a strategic adviser.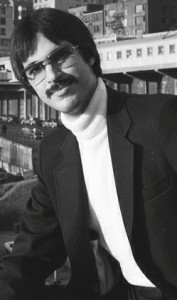 I'm thinking three times is the charm. I plan to stay here, focused on consulting, analysis and writing. (Plus speaking. My much-earlier broadcasting background demands to be set free from time-to-time and I'm told I clean up well.)
But in more than twenty years of consulting, with deep dives into executive and interim-exec work, I can offer five recommendations for consultants, those who hire them, or those who want to apply consulting principles to their own staff work:
The best "performance review" is repeat business. Yes, I ask clients if I'm meeting their expectations at several points during projects to make sure I'm on track and to confirm the scope hasn't changed. Yes, I ask clients for quotes for my website. But the best recommendation is that they come back to me, asking me to work on new projects. That means I've met their business needs, and — most important — they trust me to do so again.
Understand both the formal and the real reporting structure. In any organization, there is the org chart. And then there is the way things get done. Too often, new hires and consultants rely on the org chart and wonder why they stall. I try and avoid this by insisting that I report in to the CEO or, in a larger organization, at least a high-level VP (it communicates to others internally that I have implied authority to get things done). And then I see who has influence in meetings. This is especially important with family-owned firms, when you may not realize another exec is the owner's daughter-in-law. Understanding any family ties is critical, and not doing so has bit me more than once.
Don't rely on a handshake. That startup founder may be a friend. And I'm not big on dense contract legalese. But always insist on at least a one-page letter of agreement, signed by both parties, that states a) what you will do, b) what they will do, and c) how and when you will be compensated. Not only does the consultant come off as being more professional and the act of creating it prevents misunderstandings, but it helps solve the "if the internal exec is hit by a bus tomorrow" problem. It's happened. Not an actual bus, of course — this isn't Lost.
Always act like a consultant. Make recommendations as if you don't care that you could lose the consulting check (or the job), as long as you're making a clear-minded, fact-based recommendation that's in the best interests of the organization and customers. Your own career? Those internal politics? Check them at your mental door. You may not be liked by everyone in the short-term, but if you've done your homework, you will be appreciated in the long run. My father likes to say, "There is no security this side of the grave," so I politely, but directly, speak up and remark on what the Emperor is wearing. I've almost always regretted when I haven't done so.
Ultimately, your reputation is all you have. People hire people. When you're an independent consultant, you are an individual first, a firm second. You can try and make yourself look larger than you really are with a cool logo, a fancy website, or inflated title or business name ("Global?" "Worldwide?" Bullshit.) But when you are networking at an industry conference with a potential client, it's you, personally, who is being sized up. Not your logo, your business name, or your title: those just get initial attention. Your reputation seals any deal. Do everything in your power to be ethical, upfront, and to over-deliver.
What can you expect from me now? More industry consulting, a bit of board work, plus commentary and analysis for the tech news site GeekWire (where I remain a founding columnist) and the edtech news site EdSurge, among others.
And to never, ever bullshit you.