Microsoft and education have an inconsistent and varied history. But Microsoft has waded into the education pool anew with its "Office Mix" add-in for PowerPoint.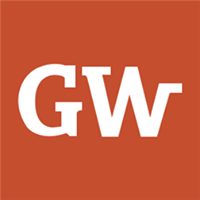 Over at GeekWire, I took an advance look at the new — and free — tool. Essentially, it adds a ribbon to PowerPoint (the Office 2013 or Office 365 version is required) that allows educators to integrate tests, exercises, video, narration, and animation (for simulations, for example) within a PowerPoint file, then distribute the link to students so they can interact with the lesson on the web.
"But wait," I hear you cry. "Couldn't this also be used by NON-educators?"
Indeed. It's free, and freely available. But in my interview with a Microsoft exec, he made it clear that education and instructors were the "North Star" for Office Mix as a key, and primary, audience.
Office Mix also marked Microsoft's partnerships with two education content non-profits, CK-12 Foundation and Khan Academy. From a brief on EdSurge:
James Tynan of Khan Academy told EdSurge columnist Frank Catalano it's not every Khan video or interactive exercise, but Mixers will have direct access to "pretty much all of the videos we have created" and a "significant chunk" of the exercises, numbering respectively in the thousands and hundreds.
Read, "Microsoft wades into education again with 'Office Mix' tool for PowerPoint," at GeekWire. And check out the additional detail at Edsurge.