Customers aware of product? Check. Product works as advertised? Check. Customers believe the product works as advertised? Uh oh.
The believability barrier is where edtech (and other tech) products can get stuck.
Over at EdSurge, I look at this ongoing challenge for any new technology through the lens of two technologies that have been turned into education products or services: online proctoring in higher ed, which has recently surmounted the barrier, and automated essay scoring in K-12, which is still scaling it.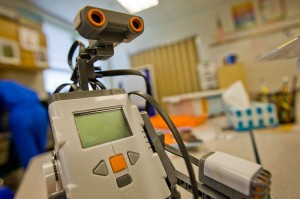 Even if/when a technology product or service hurdles the barrier, it doesn't mean that tech is appropriate for every use in every situation. Actually, often what makes it possible to make it around that third obstacle is creators and users of a new tech figure out where it will work the best, neither over-promising nor over-criticizing what it can or cannot do.
Automated essay scoring, for example, appears to be settling into a position that requires a human touch, both so machine and human scorer backstop each other, and so humans provide deep feedback when the technology is used to encourage student writing practice. (The human part delights me, of course, as a one-time fiction and current column writer.)
Read, "The believability barrier: automated essay scoring," at EdSurge.