For almost two decades, I made it a habit to take notes at industry conferences, then distribute them by email to colleagues. With the subsequent advent of blogs and YouTube, I stopped that quaint practice three years ago.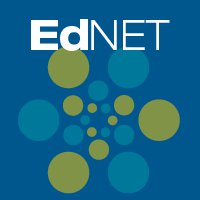 But people still want to know what happened at the conferences, or the conference sessions, they couldn't attend.
MDR recently summed up takeaways from its long-standing EdNET education industry conference on its site. As a consulting senior analyst for the EdNET Insight market research service, I was asked for some unvarnished takeaways, and came up with the following:
A recurring theme was that time is of the essence in making sure education technology actually lives up to its promise. Richard Culatta of the U.S. Office of Educational Technology noted, "Let's be clear: there is a (limited time) window" for using edtech to help transform education. David Sample of itslearning said for certain types of edtech to prove its worth, "That hourglass is running out of sand." And a startup said when the "froth" of the edtech market might end keeps her up at night.
Robert Lytle of the Parthenon Group hit one school pain point directly: Edtech companies still do an awful job of describing what products and services actually DO. Getting beyond marketing buzzwords — to clarity — is critical.
Lytle also had the sobering observation that even though K-12 education funding is recovering to pre-recession levels, almost all of the dollars represented by that recovery will be eaten up by pension and health care obligations — making spending on products and services a zero-sum game.
In the View from the Catbird Seat analyst session, an update on digital Open Badges from last year noted that there has been little traction inside commercial education products, even though individual K-12 teachers have jumped on the opportunity to define and issue their own badges for student motivation and accomplishments. One exception has been in professional development, where there are a number of efforts to recognize teachers with micro-credentials (issued and displayed as Open Badges) that will be accepted by districts and institutions.
And if that View from the Catbird Seat discussion sounded enticing, you can re-live the entire session on YouTube (if you're curious, fast-forward to 10:45 to get to my observations on the state of Open Educational Resources, or OER, in the industry):
 Yup. We've come a long way from emailed conference notes.