In my annual EdSurge look ahead to the New Year, I instead take a look back at why I almost quit edtech in 2014. It has to do with information. And I don't mean education "data."
I've been fortunate to dabble in many interests and even call three of them careers (journalism, tech industry marketing, and education technology marketing and analysis). One common thread cuts through all of it: the power of clear, concise and accurate communication.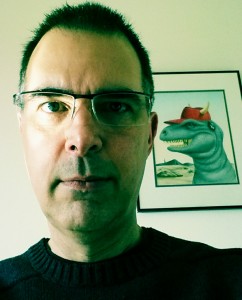 It doesn't matter if you're trying to inform or motivate, being specific, honest and unique (in voice or perspective) trumps trendy buzzwords or misdirection. Especially if you're in it for the long haul.
Not enough of those now cloaking themselves in the mantle of "education technology" seem to be. There's a lot of short-term thinking (be it for greed or political gain) and of using a thin veneer of edtech to promote or oppose issues that have little to do with the appropriate, intelligent use of technology for all levels of learning.
EdSurge had the clever idea of having this year's annual outlooks be in the form of a response to a college application essay prompt. So mine answers the question, "Why are you here and not somewhere else?"
Damn good question. My answer is in, "Frank Catalano's 2015 Personal Statement: Harnessing the Power of Information," at EdSurge.