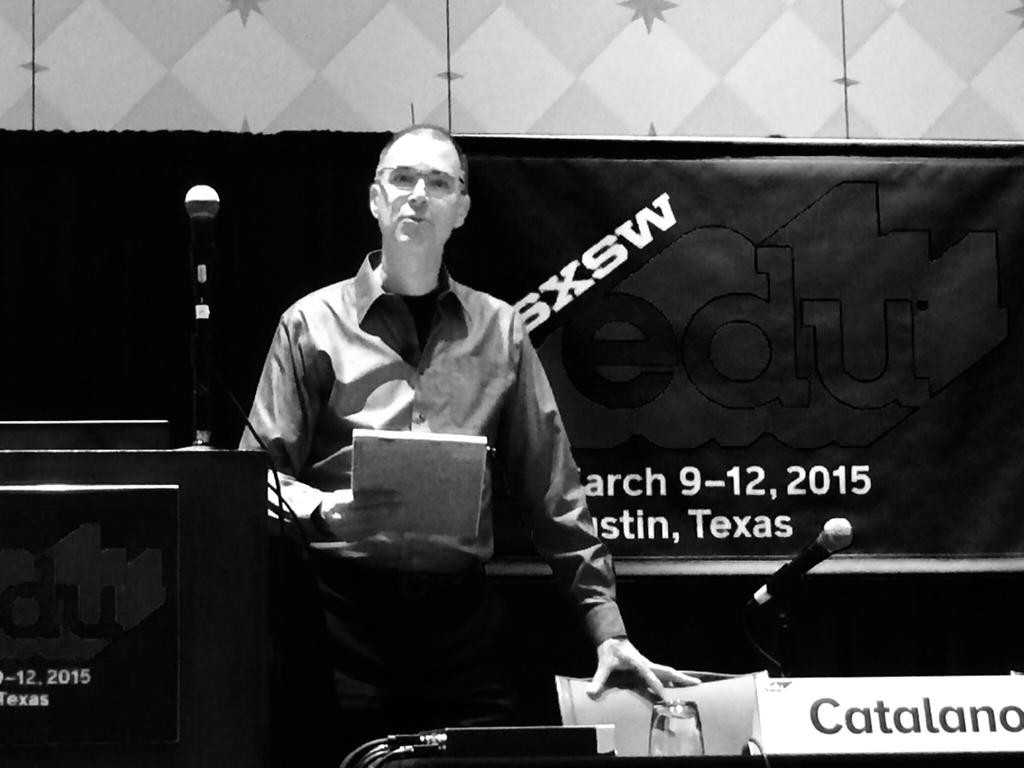 One year ago today, I was preparing my final presentation for an education technology conference, a practical session at ISTE on students' digital footprints and privacy.
One year ago today, I had finished dealing with comments and tweets on my last education technology analysis, a snarkfest for GeekWire on edtech trends, fads, and WTFs.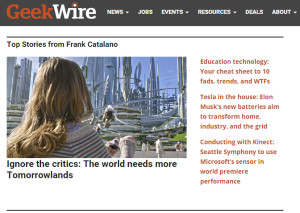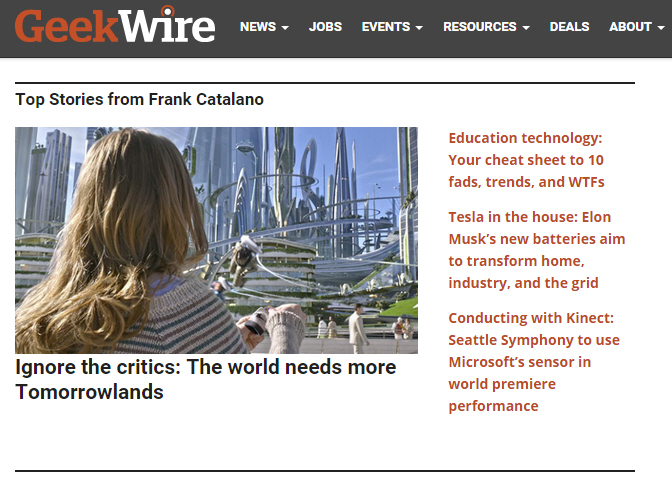 One year ago today, I walked away from formally writing or speaking about edtech. I did so after two decades of writing and speaking about edtech, in locations as varied as New Zealand and DC, and for vehicles as varied as EdSurge and MindShift.
It was a departure I had planned for months, after many well-received keynotes and columns as an independent observer.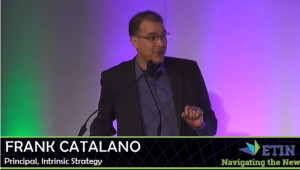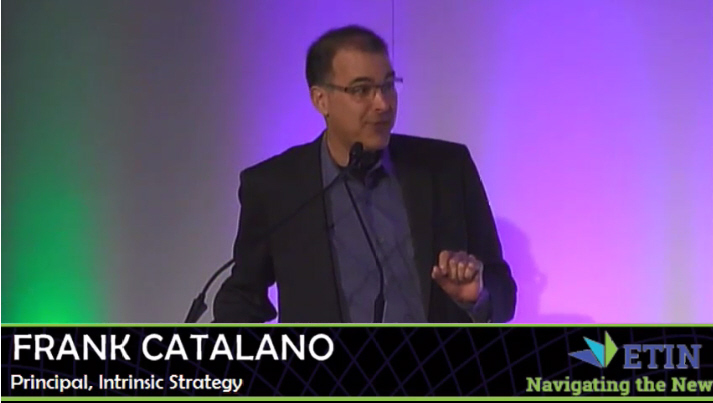 As 365 days passed, a few began to notice my absence as a speaker or attendee at industry-focused conferences (this month, I shed my Advisory Board member role for SXSWedu, one that I'd held since 2012). A very fewer have asked: Why?
I usually coyly respond that it was time, that I was pruning extraneous activity. Now it seems worth unpacking that further into three reasons:
The influence of stupid money. Venture capital has an important role to play in accelerating startups and good ideas. But cash can equally and aggressively propel bad ideas. It was becoming increasingly clear that, as with consumer tech in the late 1990s, too much money was chasing too few good ideas in edtech by the middle of this decade. That gold-rush mentality was influencing what people wanted to write about, read about, hear about, and even which conferences waned and waxed.
The binary religious war. More and more of the conversation about edtech — inflamed by limited attention spans and limited social media character counts — devolved into an "edtech is education's savior" or "edtech is de-humanizingly evil" binary argument. (There also were hidden financial or social agendas in which edtech was purely used as a stalking horse.) The truth is far more nuanced. Edtech is a tool that can be used both badly and well under human direction. And "edtech" is no longer just one thing, like a network connection, or a device, or software: It takes so many forms, that loving or hating "edtech" generically is meaningless. But nuance is not currently in vogue in popular dialogue, and I deal in nuance and its antecedent, thoughtfulness.
The lack of anything new to say. I still have plenty I'm observing and noting about education technology. I'm just no longer saying it publicly, because so much of what I have to say would repeat what I've said before about appropriate use, workable business models, realistic speed of change and all that. The only thing worse than a voice crying in the wilderness is the cranky old guy repeatedly yelling, "Get off my lawn!" Sometimes, the best approach when you have nothing significantly new to add is to simply shut up.
I still work in edtech. I still believe it has promise. I still occasionally write and speak about other types of technology (most recently, on subjects from Amazon to digital public media for GeekWire).
But as for edtech? Others can own the microphone and keyboard. I'll let my previous work speak for itself. Unless or until, that is, I get so worked up that I can't stand being silent anymore.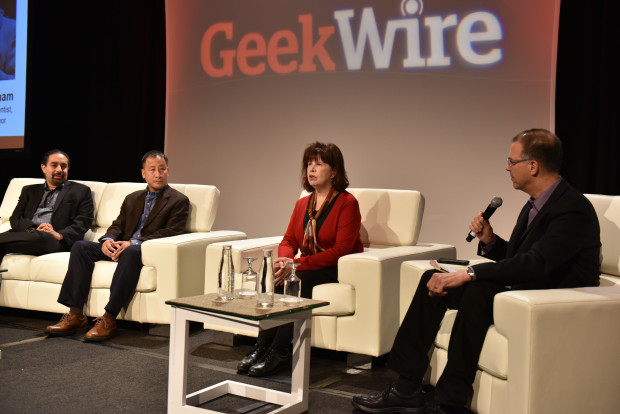 P.S. Still reading? Even though I'm not formally writing or speaking about edtech right now, I do tweet. And an ad hoc comment might occasionally leave my lips. As it appropriately did at ISTE this week, a year after my last formal presentation. Kevin Hogan pulled me in front of a camera to ask me about trends I saw on the exhibit floor for his Tech & Learning Live broadcast. Enjoy. But please don't get used to it.