This week in edtech reports, startup funding (sort of) recovers in the first quarter, the US trails several countries in K-12 learning management system adoption, and who knew there were hundreds of edtech startups in France?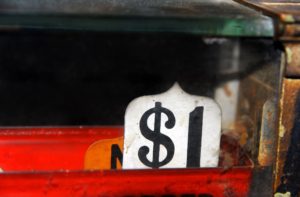 TWIEtR is a free service of @FrankCatalano (as I summarize interesting fact-based reports I see every week) and can also be received by email by signing up in the left navigation.
Analysis: #Edtech company funding deal total $ down, but number of deals rise, Q4 2016 to Q1 2017 https://t.co/HXnacVfThe (@EdMarketBrief) pic.twitter.com/XixK01vs7B

— Frank Catalano (@FrankCatalano) April 17, 2017
CB Insights, known for tracking investments into various market segments, released some "oh well" news for the broad educational technology sector for the first quarter of 2017. The number of deals is up. But the total dollar value of deals continues to drop, compared to any of the preceding three quarters.
Education Week's Market Brief, in reporting the analysis of 131 total Q1 deals for a total of $545 million, notes that more than half of the deals were made in the seed or angel stage of investment.
As Market Brief states, "The number of deals in the first quarter still falls short of the zenith of the past few years, during 2015, when 148 were struck. And the value of the deals was well short of the recent high point of $1.345 billion, also during 2015."
Analysis: US K12 penetration of LMSs lags Canada, UK & Scandinavia, but higher ed near 100% https://t.co/SsxvkPCiit (@Futuresourcer) #edtech pic.twitter.com/3lzB82UEo7

— Frank Catalano (@FrankCatalano) April 19, 2017
More snippets continue to be released from Futuresource's recent exhaustive (and paid) report on K-12 edtech platforms. The latest, in a blog post, has a fascinating stat: while penetration of learning management systems in US higher education is near 100%, in K-12 it's closer to 35%.
Why is K-12 so low with growth so slow? Blame, or credit, school technology and internet infrastructure, and major publishers' business models that still rely heavily on paper textbooks, plus a lack of a top-down approach: "US penetration falls behind other advanced markets like Canada, the UK and Scandinavia, where regional and central government initiatives have helped spur adoption."
Report: New France #EdTech Observatory collects 242 French firms, largely in corporate training & higher ed https://t.co/Fy7liTkrWX (@UB_UK) pic.twitter.com/5GewHTcFOr

— Frank Catalano (@FrankCatalano) April 21, 2017
Kind of a neat tool to catalog edtech startups (and established firms) in France: the new EdTech Observatory. At launch, it lists 242 education technology companies, by product, customer, technology, and region. It's fun to click around.
An article promoting its launch has appeared on several sites (looks, to my marketing eye, like placed public relations).
And one more thing:
When #edtech goes wrong: Donors offer to help Syrian refugee kids' education with tech, over needed basics https://t.co/6QKFnndWxE (@npr_ed) pic.twitter.com/6WmQjIQamC

— Frank Catalano (@FrankCatalano) April 18, 2017
Sometimes, technology for education is a nice-to-have, not a must-have. A new report from the University of Massachusetts Boston, "Investing in the Crisis: Private Participation in the Education of Syrian Refugees," implies how skewed perceptions can be.
With hundreds of thousands of Syrian refugee kids needing to be educated, the highest percentage of offered assistance by private companies and nonprofits is funding. But an equally high percentage is for education technology — far higher than actually building schools or providing school supplies, which are more basic when technology infrastructure may not be present.
As NPR quotes a report author, "Many of these companies are based in Silicon Valley, and they do not have a very clear picture of the context they are delivering to."
It's a sobering reminder of the bubbles those of us in the tech industry live inside.