More analysis of Chromebooks as the tool of choice in classrooms today, in what otherwise is a light week in edtech reports.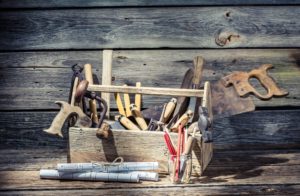 Looking for real-time updates? Follow @FrankCatalano on Twitter. Or avoid having to check the blog for new posts by entering your email address above "NOTIFY ME" in the left website navigation.
Survey: Chromebooks used more often in daily instruction than all other computers, combined https://t.co/o48e1kwLyt (@educationweek) #edtech pic.twitter.com/BLVtLV1Z9K

— Frank Catalano (@FrankCatalano) May 17, 2017
Education Week continues to slice and dice the information in its fascinating survey of school administrators and teachers that pits four major tech companies (Google, Apple, Amazon, Microsoft) against four major education companies (Scholastic, Pearson, McGraw-Hill Education, Houghton Mifflin Harcourt).
The latest? Google Chromebooks are used "more frequently in day-to-day instruction than all PC and Apple desktop and laptop computers combined."
It's that last phrase that is telling, that Chromebooks are used more frequently than all others combined.
Another interesting, but not surprising, tidbit: going forward, district staff plan to invest more in tablets and laptops than in desktop computers for classrooms.
Survey: 45% districts cite Internet access as "significant obstacle" in engaging parents https://t.co/cPj6T3eh0i (@SchoolMessenger) #edtech

— Frank Catalano (@FrankCatalano) May 16, 2017
Quick diversion to my day job: West Corporation (which provides SchoolMessenger communications solutions to districts) is starting to release results of a national survey that will be officially issued in a webinar and white paper on June 1.
The survey examines what communications technologies districts use to engage parents, which channels they find the most effective, and where they plan to invest their time and resources in the next one-to-three years.
Key findings are that, "school districts increasingly rely on social media, turn more to mobile apps, and, ultimately, recognize that they must use multiple communications channels. "
Tech & Learning had a nice summary of three of the initial data points, summed up as:
86% of district leaders surveyed use social media to communicate with parents today.
65% of district leaders surveyed already use 5 or more channels to communicate with parents.
33% of district leaders surveyed plan to focus on district mobile apps in the next 1-3 years (an increase of 44% from today's use).
A fourth initial data point — that 45% of district leaders cite parent internet access as a significant obstacle to engaging parents with communications technology.
I'll be joined on the June 1 webinar by Elisabeth O'Bryon, PhD., co-founder and head of research of the non-profit Family Engagement Lab, which itself has done some interesting research on what families want to hear from schools, and how they hear about it.
Webinar registration is open now. And I'll likely summarize more results here after the white paper is released.
And one more thing:
#TBT: 37 years ago today, I was interviewing in #Seattle for a broadcast news reporter job. Mount St. Helens blew. I began work immediately. pic.twitter.com/TCb7n3lh3f

— Frank Catalano (@FrankCatalano) May 18, 2017
I was reminded on May 18, 2017, where I was and what I was doing on May 18, 1980. I was interviewing for a broadcast news position in the Seattle market. I'd flown out for the weekend from my current station, WNFL Green Bay, where I was news director.
That Sunday morning, as the person interviewing me and I headed out for brunch, we heard — and felt — a muffled "boom." We drove straight to the station, where it was confirmed that nearby Mt. St. Helens had erupted.
I immediately went to work filing reports for the local station as well as the network with which WNFL was affiliated.
Much later, after catching a red eye flight home, I walked into the newsroom and was greeting by the Green Bay station manager. "Great reports about Mt. St. Helens on the network," he said. "What the hell were you doing in Seattle?"
Fortunately, I was offered the Seattle job. And remained on good terms with WNFL and its management. But it just goes to show that when an opportunity presents itself, it's important to act. Even if there is both the potential of reward and risk.
Oh, and the 1980s-era photo I posted with the 140 characters on Twitter? It's now out there, for good or ill. You can't un-chirp a tweet.
(Note: This Week in Edtech Reports will take a Memorial Day weekend break and return, refreshed and re-snarked, in early June.)