A rather light week in edtech reports. The most interesting work was a calm take down of part of an earlier study from the Electronic Frontier Foundation by a knowledgeable and respected education technology leader in the trenches.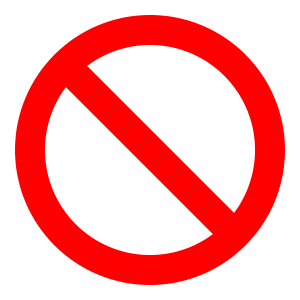 In weeks in which there are fact-based edtech reports, This Week in Edtech Reports (TWIEtR) appears, sourced from the tweets of @FrankCatalano.
Analysis: That dire @EFF report on student data privacy? It has holes & blind spots itself, @jsiegl finds https://t.co/nYsDaWMawa #edtech pic.twitter.com/nMwSlovxbW

— Frank Catalano (@FrankCatalano) May 6, 2017
Three weeks ago I noted the alarmist tone of the Electronic Frontier Foundation's detailed report, two years in the making, called "Spying on Students."
Apparently I wasn't alone. Now Jim Siegl, technology architect for Fairfax County Public Schools (VA) as well as co-chair of the group that developed the Consortium for School Networking (CoSN) Privacy Toolkit, has done a detailed analysis of the EFF report.
Siegl's dissection undermines some of the EFF's claims by noting errors and blind spots, notably in the 152 products that EFF cited as the basis for its findings. Siegl found more than 12 percent of the products shouldn't have been included because they aren't used by students, are locally installed (not cloud based), or other reasons.
Siegl went on to discover that more of the products had privacy policies than EFF cites, more had encryption at log in, and more had external protections likely not considered by EFF, such as being signatory to the Student Privacy Pledge enforceable by the Federal Trade Commission.
Siegl is careful to note that his analysis is his own work and doesn't necessarily reflect the perspective of his employer. It's a long read. But it's worth it for those wondering if the EFF had the definitive say on the matter. Apparently not.
And one more thing:
A few words about my current relationship with @GeekWire (PR pros & startups who insist on pitching me, take note) https://t.co/oDj1Qa79om

— Frank Catalano (@FrankCatalano) May 5, 2017
I find it odd to quote myself, but my public note on Facebook and LinkedIn about the end of any status as a "contributor" or "columnist" was said best by a very slightly younger me:
"Some have noticed that I've again put my "Contributor/Columnist at GeekWire" status in the past. This time it'll stick. While I've enjoyed (and continue to enjoy) a great relationship with GeekWire and its founders, John Cook and Todd Bishop. I haven't been able to figure out a way forward to where I can again regularly contribute and fit in with the current direction of what is indisputably the definitive news resource for the Pacific Northwest tech industry and its workers, with a solid readership far beyond this geographic area.
"GeekWire has been patient with me as I try to figure a potential new fit, and as they try to determine where I could contribute the most (with my approach, interests, and time constraints). Despite a handful of contributions over the past two years, nothing has firmly aligned.
"Sometimes, it's best to acknowledge the obvious. And that's all this does. I still support GeekWire, its talented founders and staff, and hope I can be a resource for its current direction. Who knows? One day its direction may again more fully intersect with my own, and I'll welcome that."