Surveys showing that, despite all the edtech hype, classroom edtech use and tech access is showing only "incremental advances," and how Google is crushing traditional education companies in educators' edtech perceptions. Both this week in edtech reports.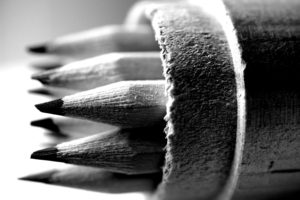 This Week in Edtech Reports (TWIEtR) is collected from the public tweets of @FrankCatalano and succinctly expanded upon.
Analysis: Latest @SpeakUpEd results show only "incremental advances" in class #edtech use & tech access https://t.co/uKkSkFVrVk (@EdNETbiz) pic.twitter.com/eVMaRg8hnQ

— Frank Catalano (@FrankCatalano) May 12, 2017
Project Tomorrow released another batch of results from its annual (and huge) Speak Up survey of school administrators, teachers, parents, and students. While survey respondents are self-selecting — that is, this isn't a scientifically random or representative survey — the sheer volume of responses and how the data is weighed and sliced makes for an interesting snapshot into the state of education technology.
The latest isn't exactly good news for those who thought more technology in the classroom would transform education practice.
Taking 38,000 teachers who responded to one Speak Up effort through January 2017, Project Tomorrow tallies how they and their students access or use technology in the classroom, and concludes the data, "indicate the lack of real systematic changes in activities, attitudes or aspirations of teachers … These are activities teachers have always done and they are very important, but they would do these regardless of technology."
Additional good analysis is provided by Anne Wujcik, senior analyst for MDR's EdNET Insight, who has noted these "incremental advances" over many years: "Too many teachers are using technology to do things they have always done, without rethinking the expanded possibilities technology brings to the table."
Normally, I'd cite some of the actual data from the surveys, but the clear conclusions are more compelling, and I encourage you to review the data in both Project Tomorrow's post and Anne's additional analysis. There is also interesting info from administrators and students.
But let me leave you with one device-centric data point, courtesy of Project Tomorrow. "When we look at impact of technology," the post notes, "75 percent of teachers say mobile devices increase student engagement, but only 35 percent say mobile devices improve the quality of student work."
Survey: Google far outpaces other major tech companies for K-12 #edtech in schools, @EdMarketBrief finds https://t.co/r2zgKuVS5i (@GeekWire) pic.twitter.com/FiOC2ays7V

— Frank Catalano (@FrankCatalano) May 8, 2017
It's good to be Google. Even in education.
In a new survey released with great fanfare by EdWeek Market Brief (it's free, but you have to fill out a form to download it), Education Week pitted four major tech companies against four major education companies. This nationally representative sample of teachers and administrators was surveyed in April.
My old stomping ground GeekWire sums up the results. Of Amazon, Apple, Google, Microsoft (the four tech), Houghton Mifflin Harcourt, McGraw-Hill, Pearson, and Scholastic (the four education), educators were asked which one company they'd hire to improve student achievement in their district. Google ran away with the results, at 52%. Apple was a distinct second, at 13%. Then, in third, came the first education company to rank — Scholastic — at 9%.
There is, of course, much more, including how Chromebooks and G Suite dominate classrooms. Also, of course, by Google.
Some of the most interesting analysis outside of the report itself came in my Twitter feed by those knowledgeable about edtech:
This highlights the major challenge Apple and @MicrosoftEDU are facing. @GoogleForEdu doing an excellent job with teachers. #edtech (1/2) https://t.co/8qLms95EEh

— Mike Fisher (@Fsource_Mike) May 9, 2017
Those that suggest Chromebooks are only selling due to price point are missing the point IMO. The Google ecosystem is popular. (2/2) #edtech https://t.co/7yjwgWCoHk

— Mike Fisher (@Fsource_Mike) May 9, 2017
IMHO @Google is the number one #edtech story this decade. https://t.co/Ucp241rc1x

— Alex Hernandez (@thinkschools) May 8, 2017
And one more thing:
In other important edu news: "32% of the largest high schools in the US" will ban…fidget spinners https://t.co/H5Zg8OHgPO (@EdWeekTeacher)

— Frank Catalano (@FrankCatalano) May 12, 2017
Who knew one of the biggest issues in American education today, worthy of detailed debate and study, was … fidget spinners?
As once was said of in-fighting within academia, these battles are so fierce, because the stakes are so small.