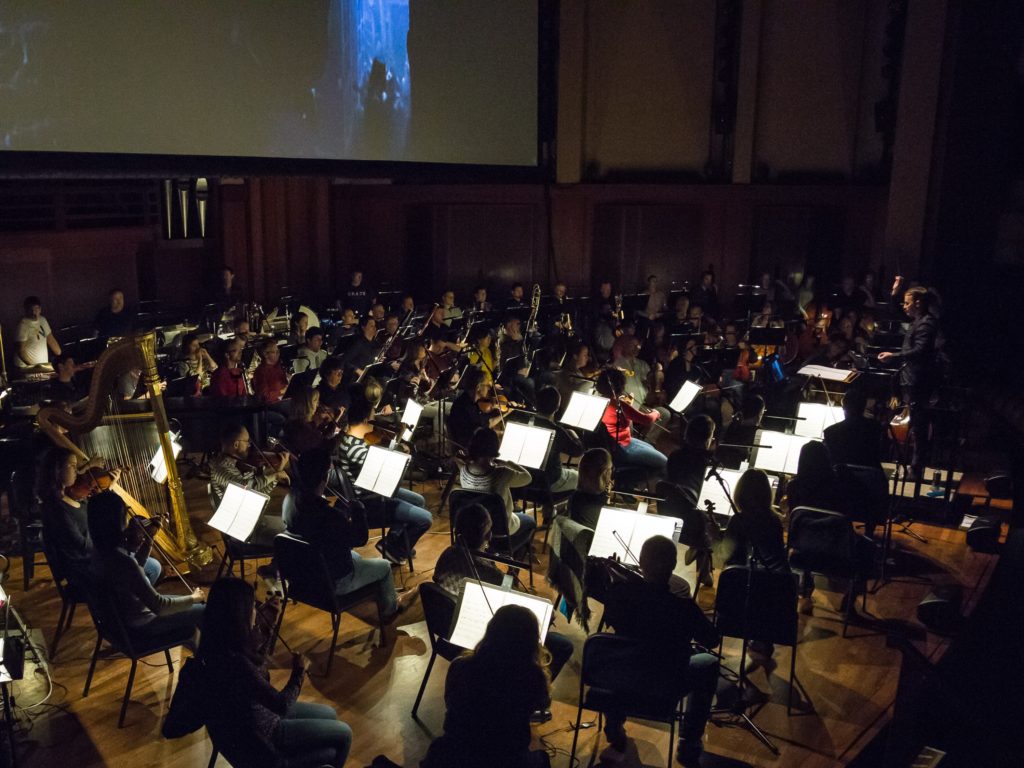 How do you bring a venerated arts organization into the digital world? Often in non-public-facing ways. And with the support of audiences and leadership.
The Seattle Symphony is considered one of the top orchestras for doing "multi-sensory" performances — everything from accompanying films live, on-stage, to playing alongside "kinetic instruments" while the conductor uses a Microsoft Kinect.
I take a look behind the scenes at both (including what happened during a rehearsal for a live orchestra-enhanced performance of Harry Potter and the Chamber of Secrets) in both my podcast and related article for GeekWire.
But a few details about digital risk-taking didn't make it into the GeekWire story.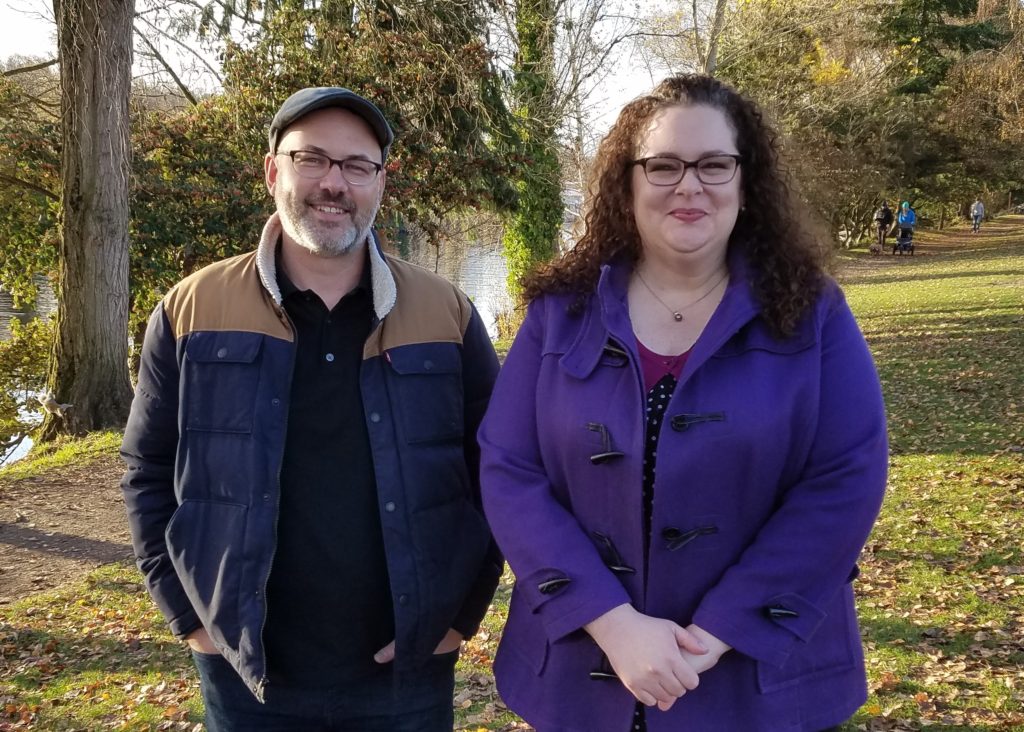 One is the role of leadership. Director of Operations Kelly Woodhouse Boston credits Music Director Ludovic Morlot and President and CEO Simon Woods with being, "key to the experimentation we've been able to do in the last five or six years," she says. "Both Ludovic and Simon are very open to new ideas, experimenting, openness, innovation, and they have really set us up so that when their departure occurs we're in a really strong position to move forward."
Departure? Yes. Morlot and Woods, who have both been with the Symphony since 2011, are leaving (for different reasons and opportunities).  That means a transition.
Joseph Kaufman, the Symphony's assistant principal bass, is also optimistic: "They were such strong leaders (and that) has set the tone for us as we search for a new executive director, to find someone who's going to fit that mold, who's going to continue that trend." Woodhouse Boston also notes that Thomas Dausgaard, the incoming music director, "will be continuing that tradition."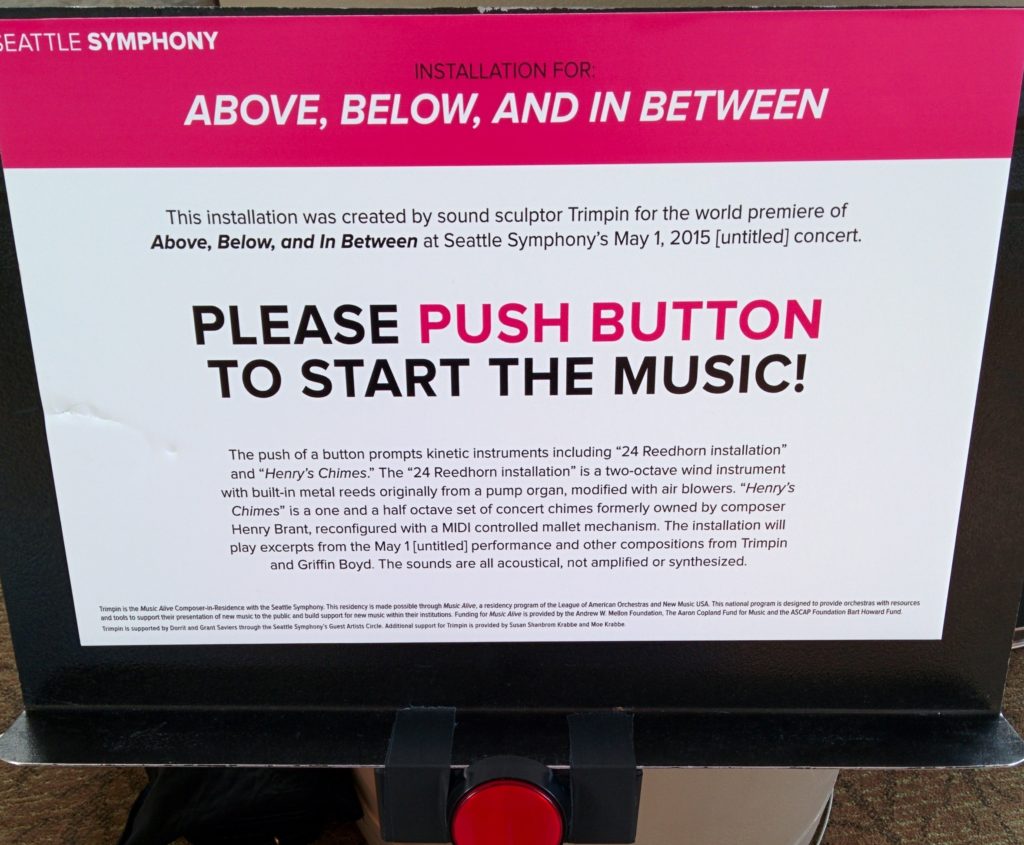 The acceptance of digital and multi-sensory experiences also relies largely on the audience. Seattle, Woodhouse Boston notes, has audiences that are "sophisticated and adventurous." It also doesn't hurt that the greater Seattle area is a technology hub.
Is there anything new that the Symphony hasn't done, but would like to try? Kaufman would like to go beyond accompanying well-known films, to doing a live score with the premiere of a brand new movie. "I think it could be something that people would clamor to see especially if it was in partnership with the film festival or some other institution," he says.
To find out more about how the Seattle Symphony earned its reputation for taking risks with technology, both overtly and subtly, read, "From Harry Potter to Star Trek Beyond, behind the scenes with Seattle Symphony's multi-sensory tech" at GeekWire, or listen to the podcast.