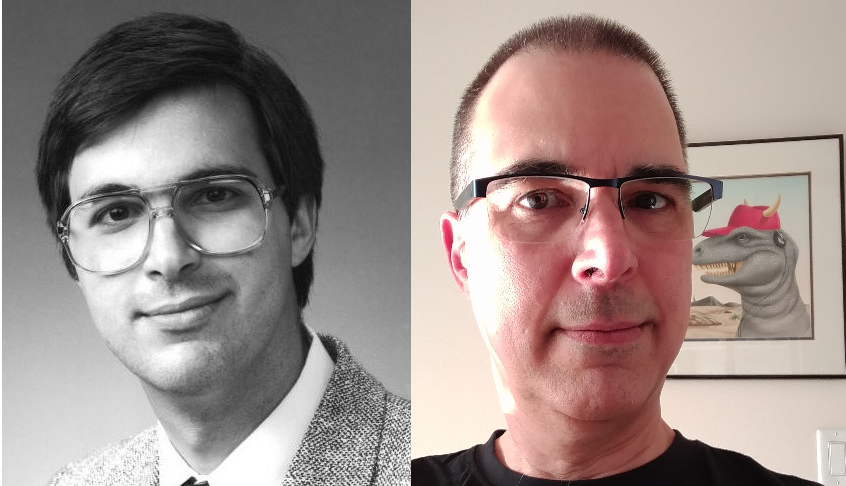 Three decades ago, I began my career in the tech industry. But what some don't know is that working as a tech (or edtech) exec, whether on staff or as a consultant, has been my second career.
So after 30 years I'm returning to my first career: journalism and other writing, with consulting now as the side project.
In late 1987, I left a career in journalism (primarily in radio news, but also some TV and print) and as a budding writer of science fiction to become an early marketing manager for the Apple Programmer's and Developer's Association. That was when you still had to educate people about what a "personal computer" was before enticing them to buy one. For a journalist who had won Computer Press Association awards for a radio talk show (yes) about computing, working for APDA and its parent A.P.P.L.E. Co-op was a natural fit.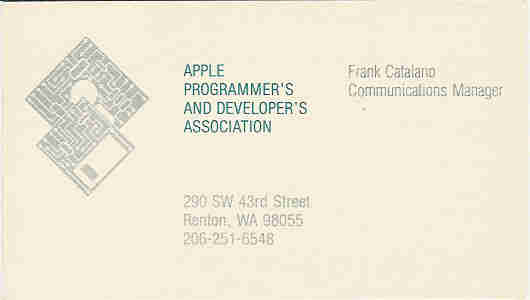 I went on to marketing management at Egghead Discount Software and became a marketing exec at a number of tech companies. My shift to edtech began with a consulting role as interim vice president of marketing for McGraw-Hill Home Interactive. That led to explaining tech's potential (and limitations) in the education market. I've since held marketing executive staff roles at Pearson Education, Professional Examination Service, and SchoolMessenger (West Corporation), plus consulting senior roles with several more firms.
Always, it's been with the tenets that tech marketing and branding must focus on what's unique, believable, and true. It ties back to providing information from which a buyer can make a confident decision. If you're missing any of these three elements, you may not be marketing in the best interests of the company or the customer. You could just be shilling for that fast buck.
Not coincidentally, those three tenets also are related to good journalism, even if the desired outcomes are very different.
Throughout my career as a tech exec and consultant, I've kept my hands — at careful arm's length — in some form of journalism, usually as an analyst or commentator. I wrote the "Byte Me" column for a Seattle-area alternative news weekly for four years. For another four, I did television commentary about tech.
And for the past lucky seven years, I've been fortunate enough to be a founding writer for the tech news site GeekWire, contributing columns, podcasts, and news stories as often as my day job would allow. In between all of this, I co-authored a couple of Dummies books, wrote some long essays, and did a lot of public speaking.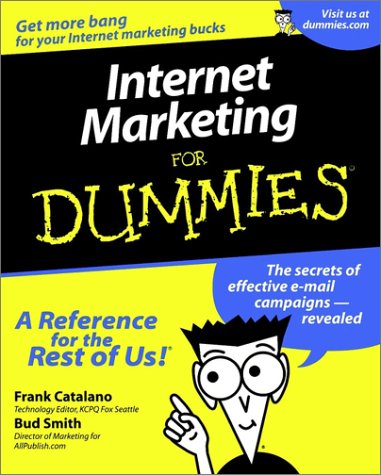 However, there were always things I would not write about because of my concerns about perceived or real conflicts of interest. That hampered topics I was willing to take on.
So now it's time to flip the model.
Starting, well, already earlier this year, I'm returning to journalism, analysis and commentary as my main job. That work encompasses both tech and — more so than I was able to do in the past — edtech.
GeekWire will remain my home base, allowing me to expand the writing I've done about edtech, continue my special monthly podcast interview/story series about pop culture, science fiction, and the arts, and begin a new weekly column about the intersection of media and technology when it comes to creating and consuming "content."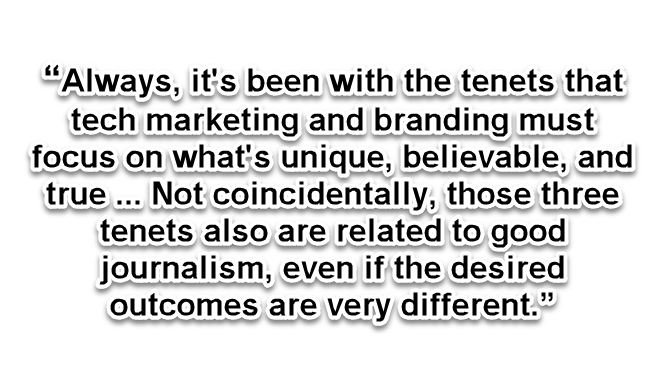 I realize this experimental swap of emphasis won't be all wonderfulness. It's risky. And I'll be trading one set of career annoyances for another. Don't let anyone tell you journalism and fiction writing aren't businesses, especially if you expect to get paid.
Will I write for others, beyond GeekWire? Yes. There may again be long essays, short fiction, and books.
Will I still consult? As time, interest and ethical considerations allow. But I doubt much consulting will be on standard marketing. That intellectual challenge, for me, is incremental after three decades.
Besides, unlike when I began, no one today has to explain digital technology to consumers or educators to get them interested in using it. More important, and part of my role now, is helping all of us better understand how to intelligently manage tech's effects on our everyday lives.