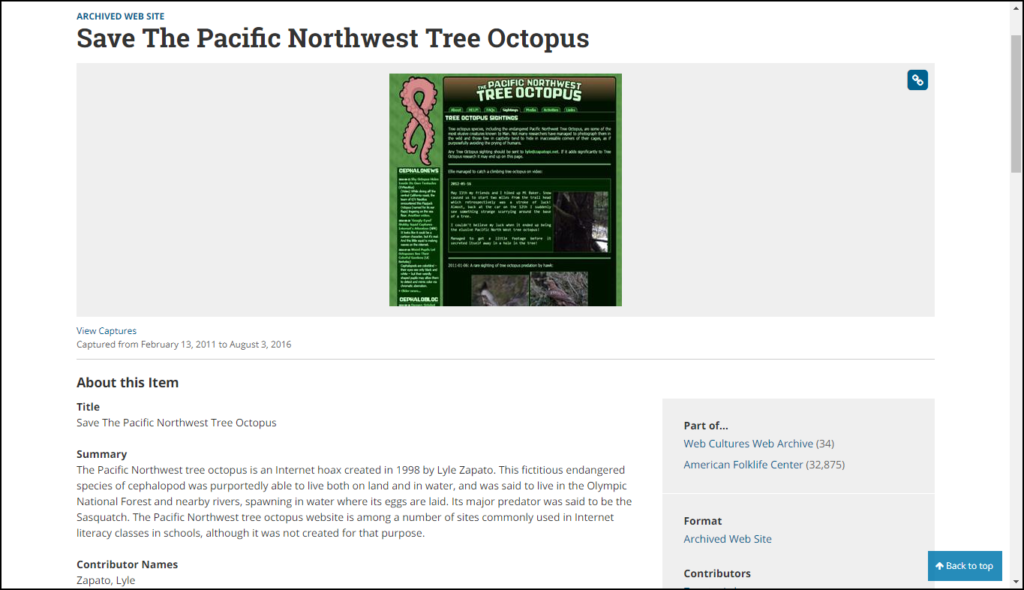 That clever meme. Cute cat pictures. Terrifying urban legends. All shared, and spread, on social media and sites. And all worth preserving as "web culture?"
That's how I introduced what is one of my favorite interviews in my GeekWire podcast series on pop culture and the arts: an interview with Library of Congress officials about their new Web Cultures Web Archive.
But it was not a smooth road to recording. It took three attempts on three dates over six months to get to the finished podcast and feature article.
First, some backstory. The podcast episode had its genesis when I was having dinner in Washington D.C. with Trevor Owens, inaugural head of digital content management for library services at the Library of Congress. He mentioned some incredibly interesting work he'd been doing at the world's largest library, taking "born-digital" content (materials that have never existed in any other form other than digitally) and archiving it for everyone to see online.
That was in September 2017. I was on vacation. I'd just started my podcast series for GeekWire a month earlier. I thought, "Wow, this could be a cool topic." I asked if he'd be interested in coming on the show, and he agreed.
We exchanged several emails over the next month, reviewing background on the various projects in various parts of the sprawling LoC. I finally decided to focus on the American Folklife Center and its online collection of archived sites that document what the LoC calls "emergent cultural traditions on the web," from emojis and GIFs to Creepypasta and Slashdot.
Both Trevor and Nicki Saylor, head of the American Folklife Center Archive at the Library of Congress, agreed to record the podcast remotely from D.C. Clare McGrane, my ace producer, worked out a seamless way to use Skype to record two different guests at two different locations in addition to recording me asking my questions from the GeekWire studio in real-time.
So far, so good.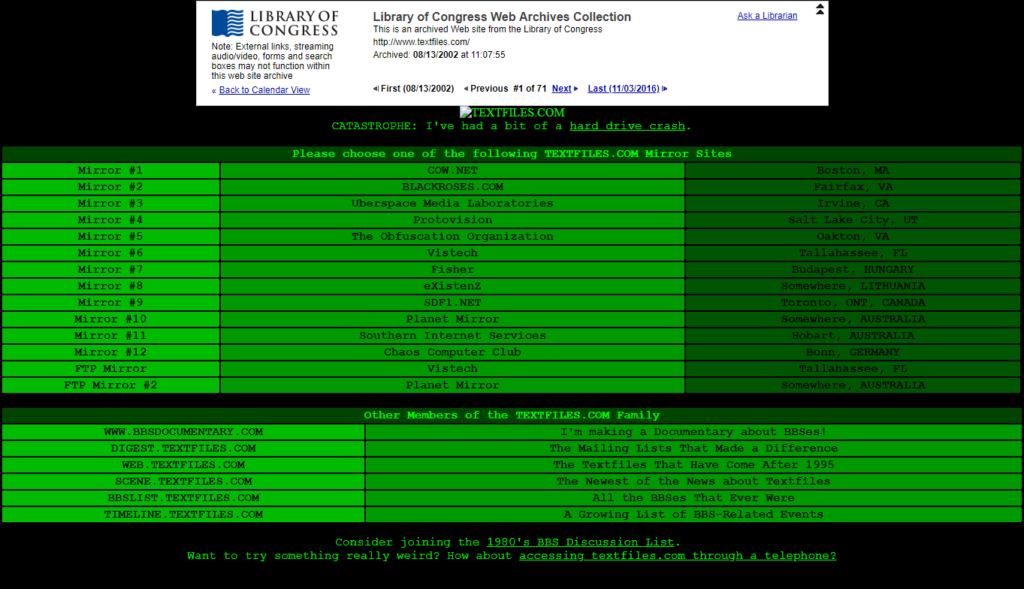 The first recording date approached, in November. A few days beforehand, Clare and I realized while we had all the technical pieces set, we hadn't actually tested them working together. There was a small glitch. To play it safe, we apologetically postponed. The holidays were ahead, so the next date that worked was in January.
Specifically January 22. The one and only weekday of the federal government shutdown of early 2018. The Library of Congress was shuttered. No interview.
We rescheduled a second time for early March. The Friday before our Monday recording date, a huge storm slammed D.C. and also shut the Library of Congress. We crossed our fingers. We bit our fingernails. By Monday, everything had melted and re-opened.
The third time was the charm. The result you hear sounds relaxed and spur of the moment, as though we'd just decided to have a chat.
That, more than anything else, is the magic of audio. And a really good producer.
There's a lot of information and geeky fun in this podcast and story for library and web history buffs. Do enjoy reading, "Library of Congress saves the Pacific Northwest Tree Octopus and other online 'web cultures'" and the related GeekWire "popcast." It was a half-year in gestation.
And let me again thank Trevor and Nicki for their patience and good humor, and Clare for pulling it all together.