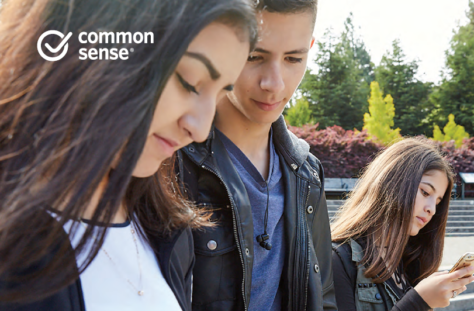 Seventy pages of data is a lot of data. But that's the fascinating substance of "The Common Sense Census: Media Use by Tweens and Teens," a new report from the nonprofit organization. I've summarized the findings about digital homework for EdSurge.
But there is so much more.
It is, as far as the report authors themselves know, "the only nationally representative survey tracking media use patterns among a truly random sample of U.S. 8- to 18-year-olds." The 2019 report also follows up on a similar 2015 report, so trends can be spotted.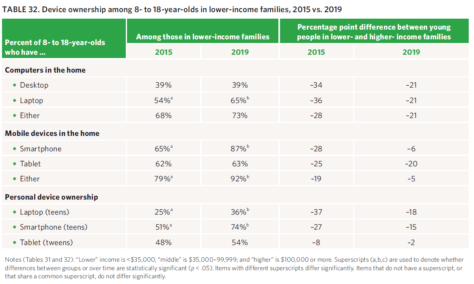 A few observations that didn't make it into my EdSurge summary:
Smartphone ownership is way up, and at earlier ages. From age 11 onward, a majority of kids own a smartphone in 2019. In 2015, the 50 percent mark wasn't reached until age 13.
Kids' use of screens doesn't mean a lot of them are content creators. Screen time largely means game play, social media, or passive video consumption. Only 2-3 percent of kids' screen use time, roughly, is spent creating their own writing, art or music.
Smartphones aren't being used more for homework. Despite their near-ubiquity, overall time spent on smartphones for doing schoolwork at home is essentially flat between 2015 and 2019 while computer use time has increased. However, those in lower-income families spend more time than those from higher-income homes doing homework on smartphones (this last noted in my EdSurge piece).
There is much more in the report itself, including what kids think about multitasking with entertainment media while doing homework. I recommend browsing the full Common Sense report.
Yes. Kids these days.