Podcasts as the new "do it again!" for kids. Limited partners from Asia as a trend for US edtech venture funds. Gender tech stereotypes as a staple at age six. All this week in edtech reports.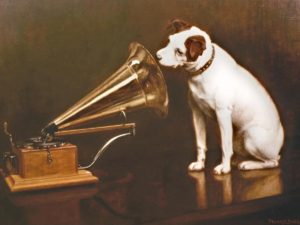 Check out the @FrankCatalano Twitter feed for more in real time, and subscribe (if you wish) to these updates by email in the left navigation, above "NOTIFY ME."
Survey: 80% of families say kids listen to a #podcast episode multiple times; 20%, 10x or more https://t.co/2zsdpJOjMq (@Currentpubmedia) pic.twitter.com/UQHkCMpZRC

— Frank Catalano (@FrankCatalano) April 26, 2017
Every parent will tell you: Kids will request that favorite book be read to them, or that favorite video be screened, until said parent can recite the text or dialogue from memory. (Ask me about Winnie the Pooh sometime. Actually, please don't.)
The same obsessiveness, apparently, is true for that favorite podcast.
A fascinating new study from Kids Listen, which advocates for high-quality audio content for children, finds that not only do kids actively listen to podcasts, but they listen again, and again, and again. The survey of more than 400 families discovered that 80 percent say kids listen to a podcast episode multiple times, and 20 percent listen to a single episode more than 10 times.
Also of note — half of kids listen to a podcast every week, and one third listen to a podcast episode every day.
The full infographic has more detail. An accompanying article on the public media news site Current has Kids Listen co-founder Lindsay Patterson observing, "I recently received a handwritten letter from a mother and daughter who listen to Tumble, the science podcast for kids I produce. 'I never stop asking about flatworms,' the daughter wrote, referring to her favorite episode."
Maybe Winnie the Pooh isn't quite so bad.
Analysis: "Nearly every" major US #edtech venture capital firm includes Asian limited partners https://t.co/cuuE0l5dF3 (@EdSurge @tonywan) pic.twitter.com/AxzdgUuxvD

— Frank Catalano (@FrankCatalano) April 26, 2017
A lot has been written about US and other investment in Asian edtech startups. But a detailed new analysis by EdSurge's Tony Wan finds it's not a one-way street: "Nearly every major U.S. edtech investor, including Fresco Capital, GSV Acceleration, Learn Capital, Owl Ventures, Reach Capital and Rethink Education, now count Asian limited partners among investors in their newest funds."
Education technology is indeed global. And reciprocal.
Study (sigh): By age 6, kids think "boys are better than girls at robotics and programming" https://t.co/Vol0JhY3I2 (@GeekWire @UW) #STEM

— Frank Catalano (@FrankCatalano) April 27, 2017
It's hard to say that the results of this research are a surprise. Still, the findings from a new University of Washington study are sadly consistent with anecdotal evidence.
For what tech news site GeekWire reports is the first time, the UW research shows that, "by first grade, children are already embracing the stereotype that boys are better than girls at robotics and programming."
The good news: "At the same time, the kids believe that girls and boys are equally good or their own gender is better at math and other sciences."
These are perceptions at age six, and may affect course and career choices. As one study author put it, getting to gender parity in tech is, "a hard problem … We won't solve it in five or 10 years."
And one more thing:
Tech industry terms defined: "Thought leader" means expert. "Visionary" means trend-watcher. Both mean puffery if used to describe oneself.

— Frank Catalano (@FrankCatalano) April 7, 2017