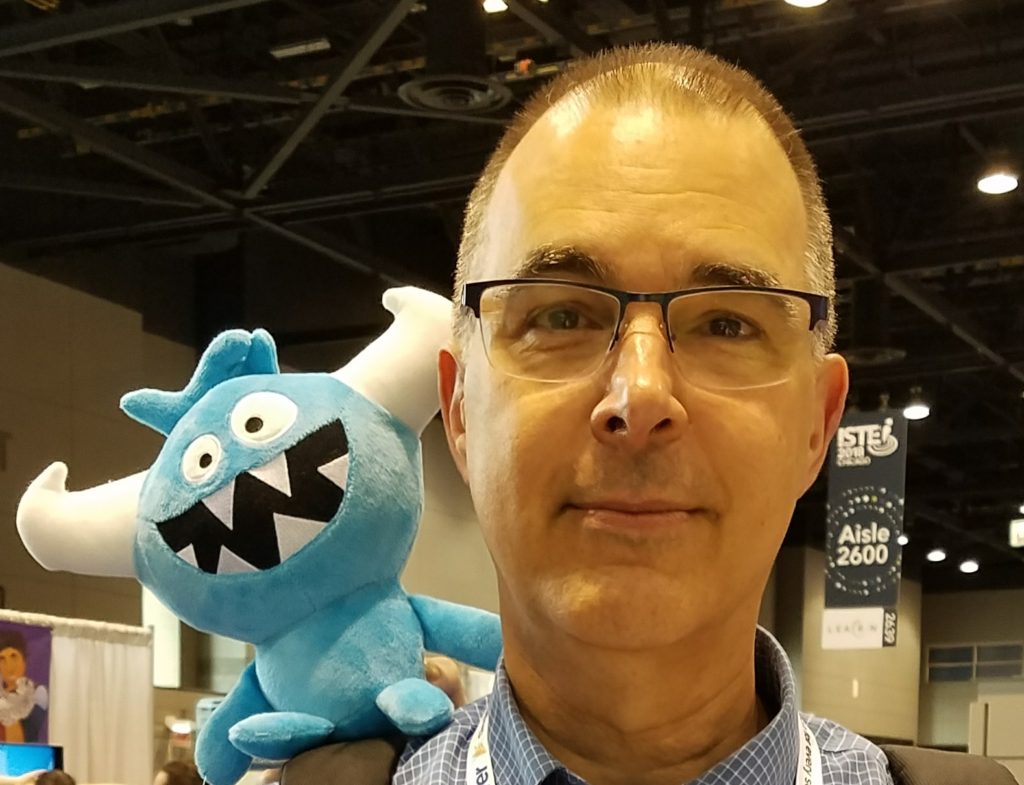 For those wondering: No, I haven't completely abandoned working in education technology. But I have decided to jettison one kind of work I once was known for. I will no longer do edtech tactical marketing work without a  strategy or business component.
So I said a fond (truly) farewell to my last client that was solely for tactical marketing at the end of October, by mutual agreement. I won't take any new clients for which all I'm being asked to do is advise on tactical marketing in isolation. Whether a consulting, interim or potentially full-time role, what I do needs to be broader.
Hey. I've decided to end my #edtech marketing consulting work at the end of 2018. Time for fresh intensity and challenge, not repeats of past experiences.

So 2019? It'll be a different combination, or situation. Or something entirely new.

Something else. Something wonderful.

— Frank Catalano (@FrankCatalano) October 4, 2018
Because marketing itself doesn't operate in isolation. And, honestly, being a consultant telling people what they usually don't want to hear — that they have to change what they're doing to improve their outcomes, rather than just do more of it, or tweak it — is like rechewing decades-old bubble gum. I've lost my taste for that.
I've said as much about marketing's need to connect more broadly, beyond sales, to a number of my clients. I said it to colleagues in my most recent executive position as vice president of marketing strategy for West's SchoolMessenger business, a role that ended after a reorg a year ago this November.
I've said it so often, that I fully expect my epitaph to be, "He was candid."
What I am doing, for now, is taking a mental break. While I discovered earlier this year that tilting my emphasis mostly toward fiction and other types of freelance writing is likely not in my career DNA (I believe I filed it under "magical thinking"), that doesn't mean I don't like writing.
I've not made a big deal of this. But for the remainder of 2018, I'm helping out as an editor and writer on the @GeekWire newsdesk. I can be reached for #edtech stories with a Pacific NW hook at the bottom of this page, underneath the scary photo of … me https://t.co/j9aO3zam9Z

— Frank Catalano (@FrankCatalano) October 30, 2018
So, in early September, I began a brief period of fill-in work at the newsdesk of GeekWire, my long-time column and podcast home. I'm providing overall coverage and editing support until the end of 2018.
It's allowed me to research topics I don't normally get to dig into, providing a greater perspective on both edtech and the rest of the technology sector. I'm able to draw on decades of journalism and tech industry experience. And I get to work with very smart reporters of different ages from a variety of backgrounds.
When 2019 rolls out, I may remain a consultant. I may find a more substantial full-time role. It may be in education, edtech, or a related industry. Or it may be something completely different.
But it will be interesting.