A few thoughts about customer service and its role during a downturn. In short, customer service becomes marketing. Or rather, its absence becomes an opening for your competitors' marketing.
Customer service seems like an obvious area to cut when times are hard. But that's a myth (and the second one I explored in my Bellevue Chamber talk). What companies should do, if they're cutting marketing aimed at customer acquisition – and as I noted earlier, they should re-balance before they reduce – is protect the money spent on customer service.
Why? Because customers with money in a downturn expect to be treated better.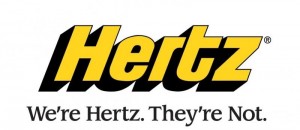 An excellent piece in BusinessWeek earlier this year cited the cautionary tale of Hertz. In January, Hertz laid off 4,000 people, many of them front-line workers. The result? Customers in Hertz' loyalty program didn't have cars waiting for them as arranged, or couldn't quickly return cars before catching flights. Continue reading Customer service as downturn advantage →