CONSULTING
Frank Catalano, as principal of Intrinsic Strategy, has been an independent industry consultant. With experience in education technology as well as business and consumer markets, he's assisted companies with marketing new or re-focused initiatives in one or more markets.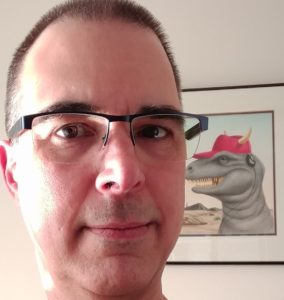 Frank has worked with a variety of digital education companies that range in size from lean startup to established global. He builds on solid knowledge of industry trends to develop creative and practical strategies on a project, retainer or interim-executive basis.
Specific services include company and product launches, re-branding, integrated marketing, industry trend analysis and ongoing strategic advice for marketing, partnerships, new products and general business direction. He's very hands on.
Clients have included Pearson, Professional Examination Service, Apple, McGraw-Hill, MetaMetrics, and many more.
Client Results
"Frank was instrumental in helping us launch a strategically critical new business and assessment solution for K12 education. His industry knowledge, extensive background in educational technology, and his strategic marketing expertise were very helpful as we formed a new business. He brought sound, understandable, and practical processes, methods, and tools to help us define business and product positioning as well as guide us in the creation and execution of our strategic marketing function."
– Kevin Brueggeman, CEO, Assessment for Learning, Pearson
"Frank Catalano helped bring focus to our marketing vision by showing us how to leverage our existing resources in new ways. We promote our company successfully without spending a pile of money on promotion. His insider's advice on the technology boom (and bust) helped us avoid wasting resources on unproductive technology development initiatives."
– Brooke Burdick, Communications Manager, Rick Steves' Europe Through the Back Door
"Frank has been a tremendous asset and resource to MetaMetrics. Not only did he design and create our strategic marketing plan, he also was instrumental in implementing it. He was a great member of our team. His thoughtfulness, creativity, and dedication to us played a significant role throughout our entire organization. He has been and continues to be a very trusted advisor to me"
– Malbert Smith, Co-Founder & President, MetaMetrics
"Frank brought immense value in his engagements with our firm. He was able to target our activities, deliver impactful results, and move on to the next activity with speed and effectiveness. His role was instrumental in our achieving the Inc 500 list of fastest growing companies two years in a row."
– Clint Morse, President, Apex Computer
"Frank's marketing/launch plan for Corbis Publishing's first CD-ROM title — A Passion for Art: Renoir, Cezanne, Matisse and Dr. Barnes – was invaluable in helping Corbis Publishing get off the ground with a bang. His marketing instincts and insights as well as his ability to work within tight time and budget constraints (not to mention his reliability and flexibility) were exactly what we needed … and to top it off, he was personally a pleasure to work with."
– Nana Kuo, General Manager and Publisher, Corbis Publishing
"What I liked most about working with Frank was his great combination of insight and productivity. You can usually find consultants who are either smart at thinking about things, or good at getting projects done. Frank combines both."
– Michael Mace, Director of Marketing, Home & Education Division, Apple Computer
"Frank has always provided me with honest, direct, and knowledgeable insight and advice. He has a broad perspective on the software market and in-depth understanding of how to craft detailed, effective strategies and plans. I'm lucky to count him as a trusted advisor and friend."
– Douglas Kubach, SVP Strategy and Technology/Chief Technology Officer, Pearson Education; formerly SVP Technology, McGraw-Hill
"Frank became an advisor to Fresher at a critical point in its development. He made us take a hard look at our market and customer assumptions which prevented us from making a number of costly mistakes. Most importantly, he made sure the management team continued to focus on the market as it shifted."
– Scott Rafer, Founder, Fresher Information and Chairman, Wifinder
"Frank is a terrific fellow to work with. His knowledge of all aspects of marketing in the technology world generally, and with regard to software and the Internet specifically, is most impressive. Moreover, his approach and insights are truly unique. His perspective and views are always fresh and forward leaning, invaluable attributes in such dynamic markets and businesses."
– Mitchell J. Kelly, Chairman and CEO, Anaconda Capital Management, and President, CEO & Chairman, Boxer Learning
"I have always looked forward to working with Frank. He determines the crux of the problem immediately and follows through by completing all projects professionally, on time, and on budget. I can't tell you how rare that combination is."
– Ann Stephens, Founder & President, PC Data
"At the time Frank started working with Boxer Learning as both a board member and interim Chief Marketing Office, Boxer had no internal strategic marketing expertise. Frank's insights on product positioning, branding, Internet marketing and PR were invaluable as the company transitioned from a product-focused to a market-focused organization. In addition, Boxer had entered into an exclusive distribution partnership that required significant sales and marketing support and Frank's role was to facilitate and manage these activities as the partner's primary point-of-contact — which he did, always focusing on what needed to be done and how to move the relationship forward."
– Bob Block, board member and SVP Corporate Development, Boxer Learning
"Frank Catalano brought a focused and direct approach to the challenge of marketing the Internet's first automated reprints and reuse clearinghouse. He wrote the plan, crafted the messaging, organized the shows, supervised the outside PR and Advertising agencies, produced the collateral materials, and eventually hired a top notch support team. The thing I appreciated most about working with Frank was that he always gave me and the board the truth and the benefit of his unfiltered thinking, even though his view was not always the popular view. As it turned out, he was right most of the time."
– Mike O'Donnell, President & CEO, iCopyright