FRANK CATALANO
Frank Catalano is a veteran education technology industry consultant and executive, professional author and lively speaker. He's known as a strategic, creative and hands-on advisor.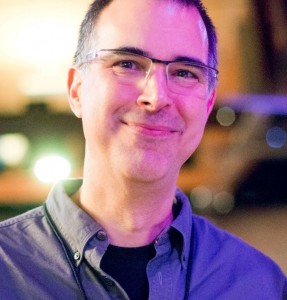 Frank has been a senior executive for ParentSquare, Pearson, SchoolMessenger (West Corporation's Education group) and ProExam, among others.
Through his Intrinsic Strategy consultancy, Frank has done interim executive or project work for organizations such as MetaMetrics, ACT, Pearson, ParenSquare, College Guidance Network and more.
As a previous long-time, regular contributor to the tech news site GeekWire and the education technology resource site EdSurge, Frank writes about the impacts of technology and edtech, the digital intersection of media and tech, and has hosted a podcast series on pop culture, science fiction and the arts.
Frank Catalano is also a frequent public speaker with an engaging, witty and thoughtful style. Together with Tony Wan, Frank maintains a list of education industry or association conferences, including those that have changed plans due to the pandemic, in the 2022 US Edtech Industry Conferences calendar.
You can follow @FrankCatalano on Twitter for updates on interesting education and crossover consumer technology. Or follow Frank Catalano on Authory to be notified of new essays and articles.
For more background, see About or Frank's LinkedIn profile.