I don't have time to read all of this. What do you do?
I'm an author, advisor and analyst. I've been (and sometimes still am) a consultant, executive and speaker. When an education technology industry exec, I'm strategic yet practical.
Most recently, I wrote the regular Business Matters business and work column for Cascadia Daily News. For eight years, I wrote frequently for the tech news site GeekWire.  I analyzed technology developments, hosted a special interview and podcast series on pop culture, science fiction, and the arts and wrote a column about the intersection of media and tech. I had an edtech column with EdSurge.
My clients and executive work has included positions as Chief Markeing Officer for ParentSquare, VP Marketing Strategy for West Corporation's Education group (known for its SchoolMessenger products), CMO for Professional Examination Service, SVP Marketing for Pearson and roles at MDR's EdNET Insight, Apple, McGraw-Hill, MetaMetrics, Corbis and the Toy Industry Association.
I've also worked for or advised organizations with digital learning initiatives in business and consumer markets, from startups to established firms.
What is Intrinsic Strategy?
Intrinsic Strategy is Frank Catalano, a one-person consultancy.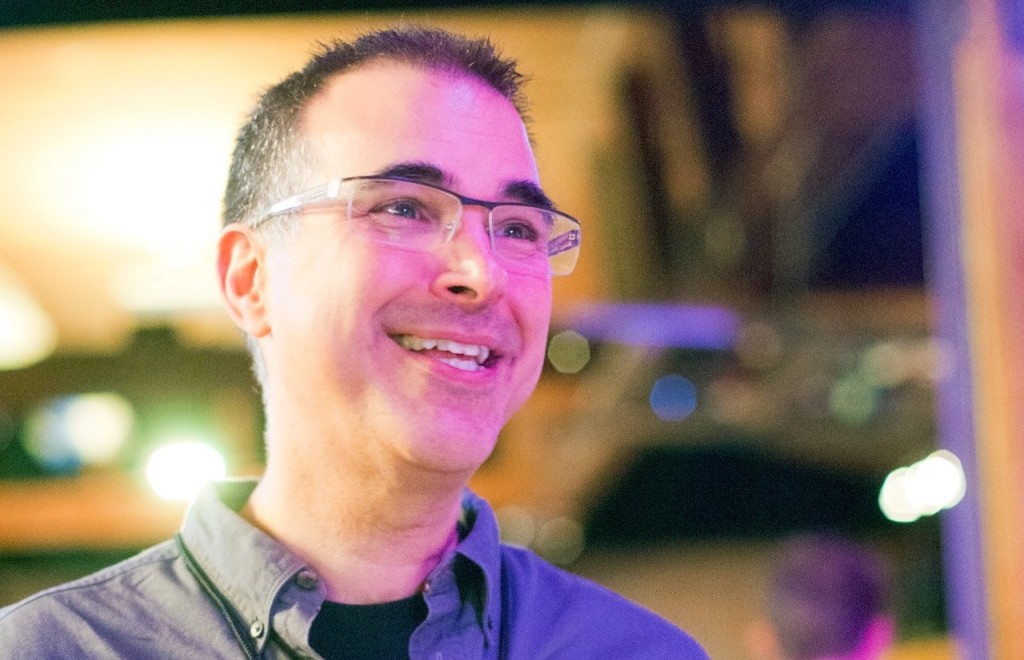 I've developed a reputation as a consultant who is simultaneously optimistic and skeptical. I know bright shiny objects and have even briefly admired my reflection in them. After all, I wrote Marketing Online for Dummies and Internet Marketing for Dummies (the latter was in print and generating royalty checks for seven years, a lifetime in internet time) with my colleague Bud Smith.
I am active on Twitter as @FrankCatalano. I had a blog in 2000, a website in 1995 and a computer bulletin board system (remember those?) a decade earlier.
But I also know that nothing is more fleeting than a technological advantage. All new techniques and technologies eventually settle down and become part of the overall tool kit. As a result, I also developed a reputation for providing polite, yet direct and candid, input. It is true that what is considered insubordination in a staffer becomes a charming eccentricity in a consultant.
Wait. Haven't you been a large-company executive?

I started consulting in 1992 (as Catalano Consulting) after several years in marketing management positions at the Apple Programmers and Developers Association and at Egghead Discount Software.
Along the way, I held long-term interim executive positions while a consultant to McGraw-Hill (VP Marketing, McGraw-Hill Home Interactive), PC Data (General Manager, Internet Monitoring), Apex Computer (VP Marketing), Boxer Learning (CMO), MetaMetrics (CMO) and Professional Examination Service (CMO).
I spent a short time as VP Marketing of iCopyright during the heady and ultimately headless dot-com days. And I consulted a lot of companies, from start-up to global in size and scope, on a project basis. These included Apple, SGI, the Toy Industry Association, Corbis, Rick Steves' Europe Through the Back Door, Wifinder and Pearson.
In 2004, one of my clients said they could renew my contract. Or hire me. So I joined educational technology and publishing company Pearson for four years with the title of SVP Marketing. I first worked with the U.S. assessment and testing businesses but later with all the K-12 education businesses, providing leadership in branding and marketing strategy as well as acting as an internal consultant on marketing best practices.
I returned to consulting in 2008, with a brief stint as Chief Marketing Officer for the not-for-profit Professional Examination Service in 2013. In 2015, I became Vice President of Marketing Strategy for West Corporation's Education group and remained at West until after its acquisition by private equity in late 2017. I joined ParentSquare as its Chief Marketing Officer from 2021 to 2022.
What else have you done that you're not admitting?
I've been on the boards of LessonLab and Boxer Learning, the advisory boards of ACTNext (part of ACT), SXSWedu and New York Game Factory, and even the MVP Gold Advisory Board of Alaska Airlines. Plus a couple of small nonprofits.
Oh, and I was an award-winning journalist. On radio and television, and in print and online. That kind of experience has been helpful as I still do a lot of public speaking and write essays. Even after leaving journalism full time, I wrote a regular column for Eastsideweek / Seattle Weekly and the Puget Sound Business Journal, was the in-house, on-camera technology industry analyst for KCPQ-TV Seattle's news programs, did regular interviews with NPR stations and many mainstream media outlets (including the diametrically opposed New York Times and Fox & Friends) and even emceed a number of charity auctions.
I wrote a long-running commentary column and other contributions for the tech news site GeekWire, and have contributed to the NPR education site MindShift and the edtech newsletter and resource site EdSurge. Much of it has been analysis, not reporting.
I also have written science-fiction short stories for publications ranging from The Magazine of Fantasy & Science Fiction to Analog and many others that most non-readers of SF will not recognize. I once was an officer of the Science Fiction Writers Association.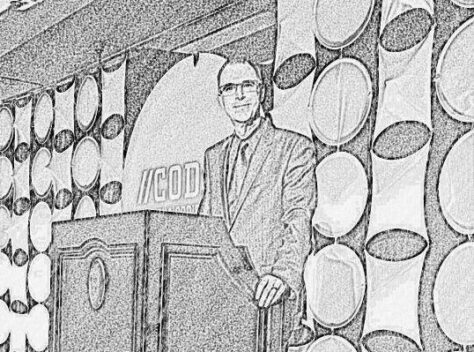 Last decade, I keynoted the BbWorld Transact conference (2012) and the National Association of College Stores' CAMEX (2019), and was a general session speaker at the Education Industry Association's EDVentures conference (2011) and the Association of Educational Publishers' Content in Context Conference.
Other speaking engagements include SXSWedu, EdNET, MIT Enterprise Forum NW, the Software and Information Industry Association's Ed Tech Business Forum and Ed Tech Industry Summit, Washington's Innovation Summit, Ignite Seattle 11 and Gnomedex 10. I've emceed SIIA's edtech CODiE Awards several times including virtually in 2021.
So how do I find out what you're up to now?
If you'd like to get to know me a bit better, read my introductory column for Cascadia Daily News, my profile on LinkedIn or my writing portfolio on Authory.