In the course of a normal year, you'd find Frank Catalano attending several technology and education industry conferences — often to speak about trends in tech or edtech, or to provide lively moderation of a PowerPoint-free session, but always to learn.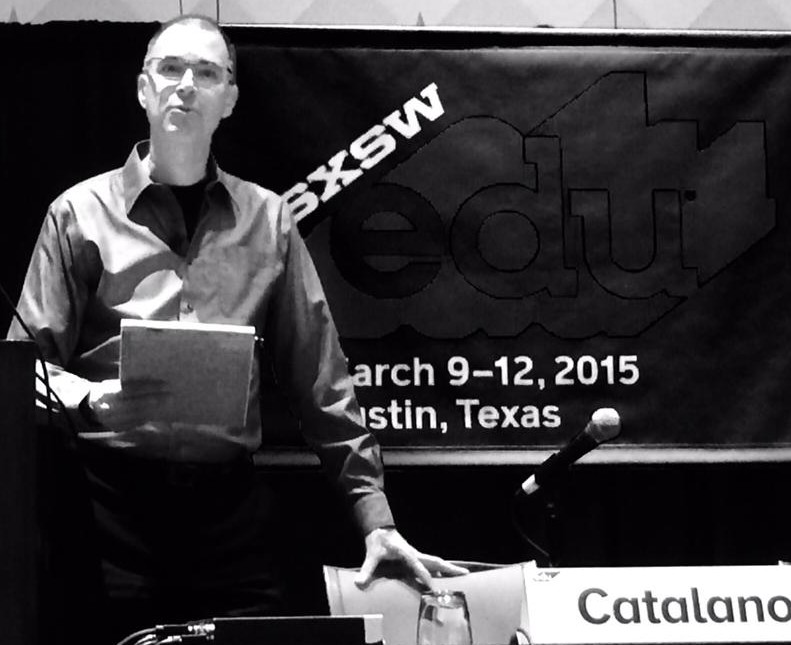 In addition to being a panelist or moderator at industry gatherings, Frank has keynoted large-group events (such as the National Association of College Stores' CAMEX and Blackboard Transact's annual conferences) or small-group events (such as Acer America's Education Advisory Council) with thoughtful, well-researched and engaging custom talks.
Selected audio and video of some of Frank Catalano's speaking engagements:
During the pandemic, Frank Catalano's (remote) appearances included:
Frank also emceed the 2021 SIIA EdTech CODiE Awards ceremony, spoke at the 2022 Science Fiction & Fantasy Writers Association Nebula Conference about major mistakes in a writing career and was a panelist in 2023 at a Norwescon 45 tribute to author Greg Bear.