Frank Catalano is a professional author, lively speaker and veteran education technology industry executive, consultant and advisor. He's known as strategic, creative and hands-on.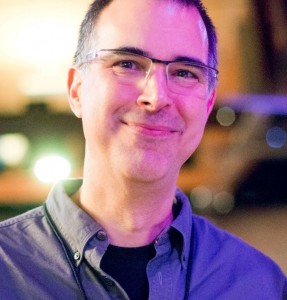 Through his Intrinsic Strategy consultancy, Frank completed interim executive or project work for organizations such as MetaMetrics, ACT, McGraw-Hill, College Guidance Network and more. Frank has also been a senior executive for ParentSquare, Pearson, SchoolMessenger (West Corporation's Education group) and ProExam, among others.
He most recently wrote the regular Business Matters and the ongoing Places & Things columns for Cascadia Daily News in northwest Washington state. He also explored three key edtech industry trends over three decades in Tech & Learning.
As a previous long-time, regular contributor to the tech news site GeekWire and the education technology resource site EdSurge, Frank has written about the impacts of technology and edtech, the digital intersection of media and tech, and has hosted a podcast series on pop culture, science fiction and the arts.
He has written science fiction and fantasy stories for publications including Analog and The Magazine of Fantasy & Science Fiction, and written about speculative fiction for Amazing, the Seattle Times and many others.
Frank Catalano also has been a frequent public speaker with an engaging, witty and thoughtful style.
In a previous career, Frank was an award-winning professional broadcaster at radio and television stations in cities such as Seattle, Green Bay and Boise, starting as an air personality and later moving into news reporter, anchor and news director roles.
For more background, see About , Frank's LinkedIn profile or read new essays and articles by Frank Catalano in his Authory portfolio.