Frank Catalano
Frank Catalano is a veteran edtech industry consultant and executive, professional author, and lively speaker. He's also a hands-on advisor for companies applying digital technology in new ways.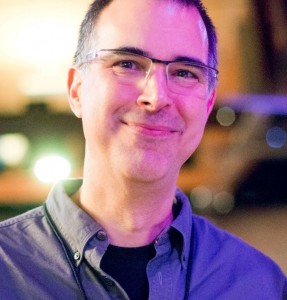 Through his Intrinsic Strategy consultancy, Frank has done interim executive or project work for companies such as MetaMetrics, ACT, Pearson, EdSurge and more.
Frank has been a senior executive for Pearson Education, West Corporation's Education group (SchoolMessenger solutions), and Professional Examination Service, among others.
As a previous long-time, regular contributor to the tech news site GeekWire and the education technology resource site EdSurge, Frank has written about edtech, the digital intersection of media and tech, and other topics.  He also hosted a special GeekWire podcast series on pop culture, science fiction and the arts.
For more background, see About or Frank's LinkedIn profile.
Latest news
Selections of Frank Catalano's writing on technology and related topics include:
Advice and insights
Frank Catalano is a frequent public speaker, known for his engaging, witty and thoughtful style. Recent public talks include:
Frank has served on ACTNext's Advisory Board, the Advisory Board of SXSWedu from 2012 to 2016, and the Advisory Board for the inaugural SXSWV2V.
Real-time thinking
You can follow @FrankCatalano on Twitter for updates on interesting education and crossover consumer technology. Or follow Frank on Authory to be notified of new essays and articles.