It's inevitable that, during the slow crawl up through economic recovery, companies will have good patches and bad patches. What they shouldn't do is succumb to the natural corporate temptation to share only good news.
This might seem counter intuitive to traditionalists: Share bad news with customers? But that will hurt our image, our customers' trust in us and maybe our business. But what these traditionalists forget is we live in a century with customers who both distrust typical marketing messages … and aren't afraid to use Twitter.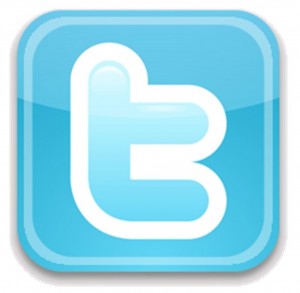 I think of this as my fifth and final myth of marketing coming out of a downturn: Communicate only good news. And it's one I discussed with The Bellevue Collection Merchants last month.
Let's be realistic, for two reasons. First: As firms get back on their feet there will be missteps. Customers know this, and expect more transparency. People expect to hear bad news when coming out of bad times, especially if they know an individual industry sector has been troubled. If all they hear instead is happy-fluffy-bunny marketing speak, they will either be suspicious and wonder what you're hiding, or they may wonder if you're clueless about the true state of affairs. That's not a good either-or to be in the middle of.
Second: Twitter, blogs and online discussion boards make it impossible to control or "manage" bad news in the old mass media sense when it comes to developments that affect large numbers of customers directly. Once it's out there, it's out there — and it spreads fast. It's better to be slightly ahead of it than sweeping up from behind.
You only need to read a few articles about Toyota's poor communications regarding its growing recall crisis (and crisis is the right word here) to see how customers value rapid, honest information. But even if you're not a Toyota, either in size of company or scope of problem, there is no shortage of examples why sharing only good news can backfire in today's environment.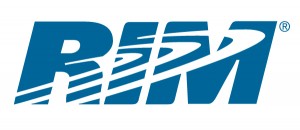 Research in Motion suffered a series of BlackBerry service outages over a week in December. RIM was slow to be forthcoming about what was happening or how long it would take for service to be restored. Instead, affected customers turned to Twitter to search on the hashtag #blackberry and to share information they'd been able to learn. (@FrankCatalano was one of them, having contributed a tweet about when service would be restored based on a phone conversation I had with a Verizon Wireless tech.) News outlet coverage considered the tweets the most up-to-date, definitive picture of what was happening, rather than lagging company statements.

Similarly, but on a smaller scale, the online backup service Mozy suffered a recent outage which had automated backups failing nationwide for several hours. Similarly, there was no explanation posted on the Mozy support site. And similarly, users relied on Twitter and other Internet means to compare notes.
These are only two of many examples in which companies, slow to admit problems, are trumped by anyone with a Web browser or mobile phone who shares information — information that may ultimately be aggregated into news coverage that can hurt credibility.
This doesn't mean that you should be all doom and gloom when something goes wrong that affects your customers. Rather, promptly admit there's a problem. Emphasize what you're doing to mitigate or overcome it, and if there is anything customers can do themselves. Communicate to your staff and vendors at the same time as you communicate to the customers, if not before — everyone should have the same information to avoid dangerous gaps in knowledge, and to keep rumor from rushing in to fill a vacuum.
Companies should never forget that their attempt to control communications has a competitor: every electronic device their customers own. That's why sharing bad news can be good for the one thing competent marketing can't easily repair. Trust.