Over at EdNET News Alert, I've summed up a fascinating conference session designed to get teachers to tell educational publishing execs exactly what they want from digital technology in the classroom.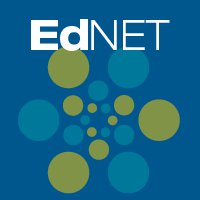 Some 300 execs at the Association of Educational Publishers' Content in Context Conference heard 20 educators tell them directly, in videos they'd submitted, their successes, obstacles and desires for effective digital classrooms. Even if it's anecdotal, it's instructive.
Pulling this session together was a group effort: the teacher social network edWeb.net promoted and discussed the video submissions in their Classrooms in the Digital Age community; AEP managed the YouTube video uploads from the teachers in the Teacher Video Challenge playlist; and I had fun selecting the videos to be shown and weaving them together with a 90-minute panel and audience discussion at the conference itself.
You can read the five common themes that came out of the videos on the EdNET News Alert site.