As our communications technology has improved, what have we learned about avoiding the spread of medical misinformation and rumor in the three decades between AIDS and Ebola? Apparently, not enough.
Over at GeekWire, I draw comparisons and share lessons gleaned from my experience as a one-time health/science reporter, someone who began covering AIDS 30 years ago and before it received a lot of mainstream attention. I also add a perspective on how public health professionals today are using social media and the web — tools that didn't exist three decades back — to propel good info and play Whac-A-Mole with the bad.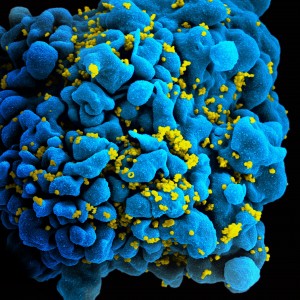 But as part of the research for the GeekWire column, I dug up an ancient digital file (probably written on an Apple IIe or early Mac) that summed up the advice I offered other broadcast news reporters at the time, in 1986. It was one of a series of columns I contributed to a newsletter of the Associated Press, AP Broadcaster.
A lot of this advice still holds true with Ebola. Let's fire up the WABAC machine:
ON THE HEALTH/SCIENCE BEAT
AIDS: A Reporter's Postscript
by Frank Catalano, Health/Science Reporter, KING-AM Seattle
The ambulance-chasing crowd probably isn't going to like this at all. With AIDS, information is as important as news.
Let me explain. In my first column for AP Broadcaster, well over a year ago, I summed up what basics a reporter should know about AIDS: why there's no reason to fear casual contact, emotion versus facts, what the AIDS blood test tests for, and how to choose an expert.
The column appeared mere weeks before the most celebrated AIDS patient died: Rock Hudson. And even though research on the actual virus and treatments continues at a break-neck pace, the basic information presented in that column hasn't changed.
What has is how we're responding to it.
AIDS is not just a "news" story, one based on events, or one to pull out on a slow day. While those of us in the business have been exposed to information on AIDS for at least a year, our listeners/viewers have probably not had a chance to assimilate all the information. Indeed, the constant "breakthrough/disaster about AIDS" headlines seem to be desensitizing the public, rather than calmly informing them.
But the basics are still there, about casual contact, about the blood test, about fear of AIDS. And they are not news. So what to do?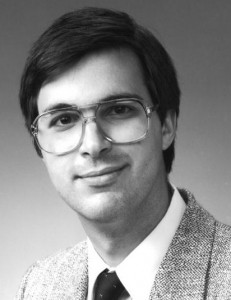 You might try a series of PSA's. At KING-AM, we produced a series of a dozen 30-second "AIDS Updates." For the series, we interviewed a variety of health officials. Then, in each PSA, we tackled a basic topic — casual contact, mosquito transmission, who should get the blood test, public pools and hot tubs, knowing your partner (gay or straight) beforehand, quarantine, where to call for AIDS information and five others. The officials' explanations were bracketed by an open and close, with the question posed in-between. Each PSA opened with "This is AIDS Update," and closed with "AIDS UPDATE is a public service of KING 1090."
We ran them in public service rotation 40 times each week, and each week, the message would change. The entire series ran twice, for a total run of 24 weeks. Eventually, we'll produce a new series relating to the current fears/questions.
And how do we find out about those fears and questions? In November of 1985, we produced a live, two-hour call-in show on AIDS. In studio were three experts: one from the Health Department, one from the local gay clinic, and a psychologist who deals with AIDS patients. All five lines never stopped ringing for the entire show, probably because the memory of Rock Hudson's death was still fresh. A similar one-hour program aired this Spring, to lesser, but still good, response.
But some of the guidelines I mentioned in the Summer of '85 still apply now. We still know AIDS is caused by a virus, and not everyone infected or exposed comes down with full-blown AIDS; that it has an incubation period of years in some cases; it's transmitted by semen or blood (saliva, an open question in the previous column, appears not to carry enough of the virus to matter); and the greater number of sexual contacts you have, hetero- or homo-, the greater your risk.
We found if you have to be explicit to get the point across, grit your teeth and do it as tastefully as possible. Two reasons, both listeners, come to mind.
One, a middle-aged woman who called and wanted to know, exactly, what "intimate sexual contact" — a euphemism she'd heard a lot — was. Heavy petting? French kissing? What was safe? The other, a man who was asked by an on-air guest if he practiced "safe sex." "Of course," the man replied. "I lock my door before going to bed each night."
Even though newsroom interest in AIDS may be linked primarily to events, our audiences' need for the basics is still there. By focusing on solid information instead of the latest headline, not only do we help put the headline in perspective, but avoid needlessly alarming the public. And, we build a reputation as a news operation that can be trusted — a reputation no headline can buy.
For something a bit more current, read "From AIDS to Ebola: In rumor control, only the tech changes," at GeekWire.