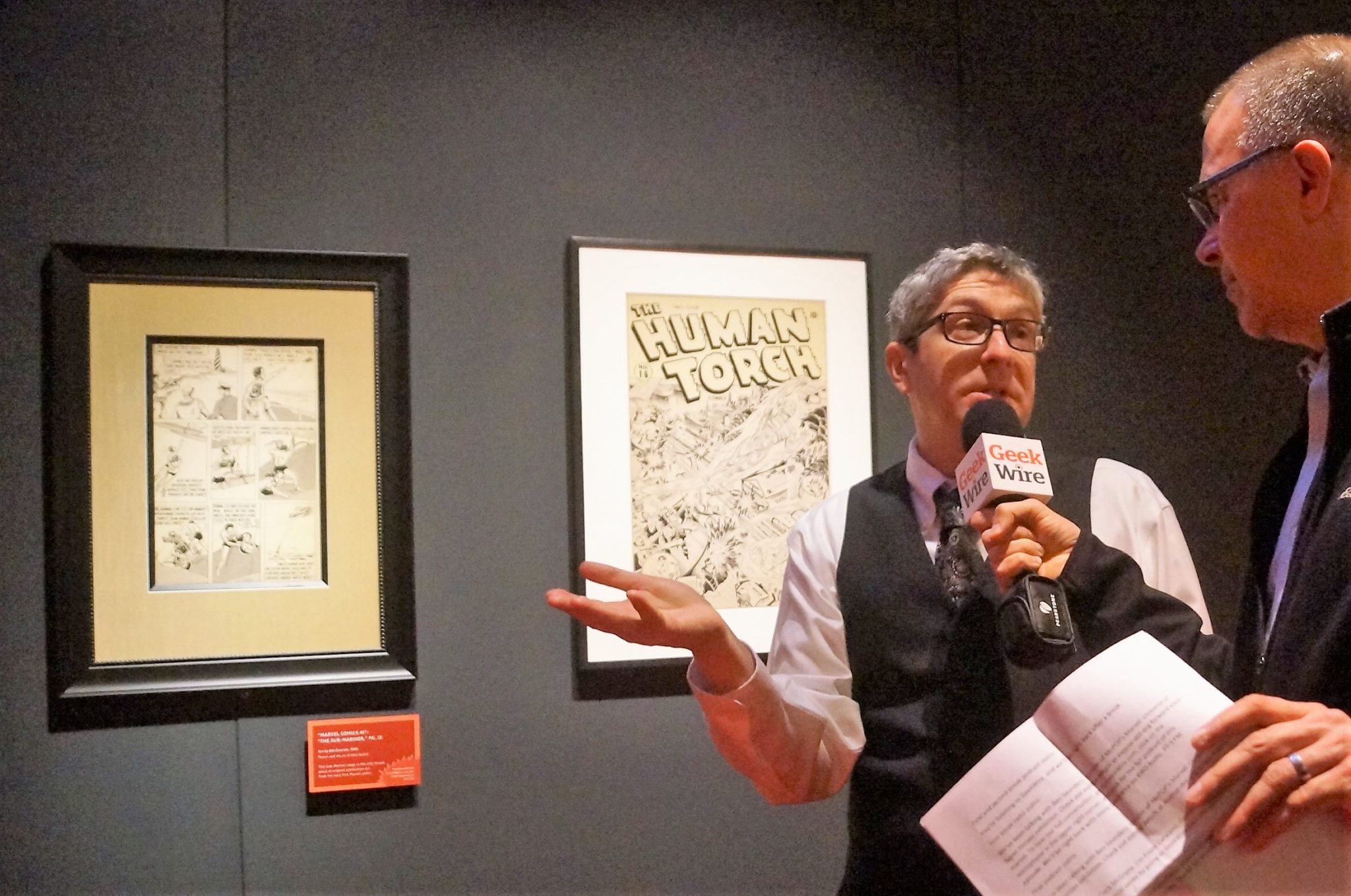 It informally began with the Seattle Public Library and ended with the New York Public Library. In between, there were official moments with Marvel superheroes, a tree octopus, moldy mainframes and a yodeling pickle.
That was the 14-episode run of the GeekWire pop culture, science fiction and arts podcast that I hosted from August 2017 to November 2018, with the outlier library pieces before and after acting as, well, bookends. Dubbed for shorthand as the "popcast," it was a mix of in-studio interviews with field trips for on-site audio walkthroughs, also spawning a dozen-and-a-half stories.
The series got its start with a 2017 interview that GeekWire co-founder Todd Bishop had scheduled with Marcellus Turner, Seattle's city librarian. I sat in, and it went well enough that later the same year I began hosting a "special interview series" focused on top names in science fiction, pop culture and the arts.
Grouped by subject, here are highlights of the 16-month, 14-episode, 18-story run of the GeekWire popcast. Audio links are inside each story.
Science fiction
If there was a single through line for the popcast, it was science fiction. Admittedly, there was a reason for it, beyond the natural affinity many in the GeekWire audience had for the genre: I was a one-time writer of short fiction and had served as an officer of what is now called the Science Fiction and Fantasy Writers of America when I was young, new pro.
Greg Bear was the first popcast guest. The multiple-award-winning author — and former SFWA president — was marking 50 years as a science-fiction writer.  "I don't think any writer is ever happy with the attention we get, but I have very few complaints." he said. "My books have been read by the people I read when I was a teenager, and that just knocked my socks off when I found that out."  ("Science fiction has won the war: Best-selling author Greg Bear on the genre's new 'golden age'")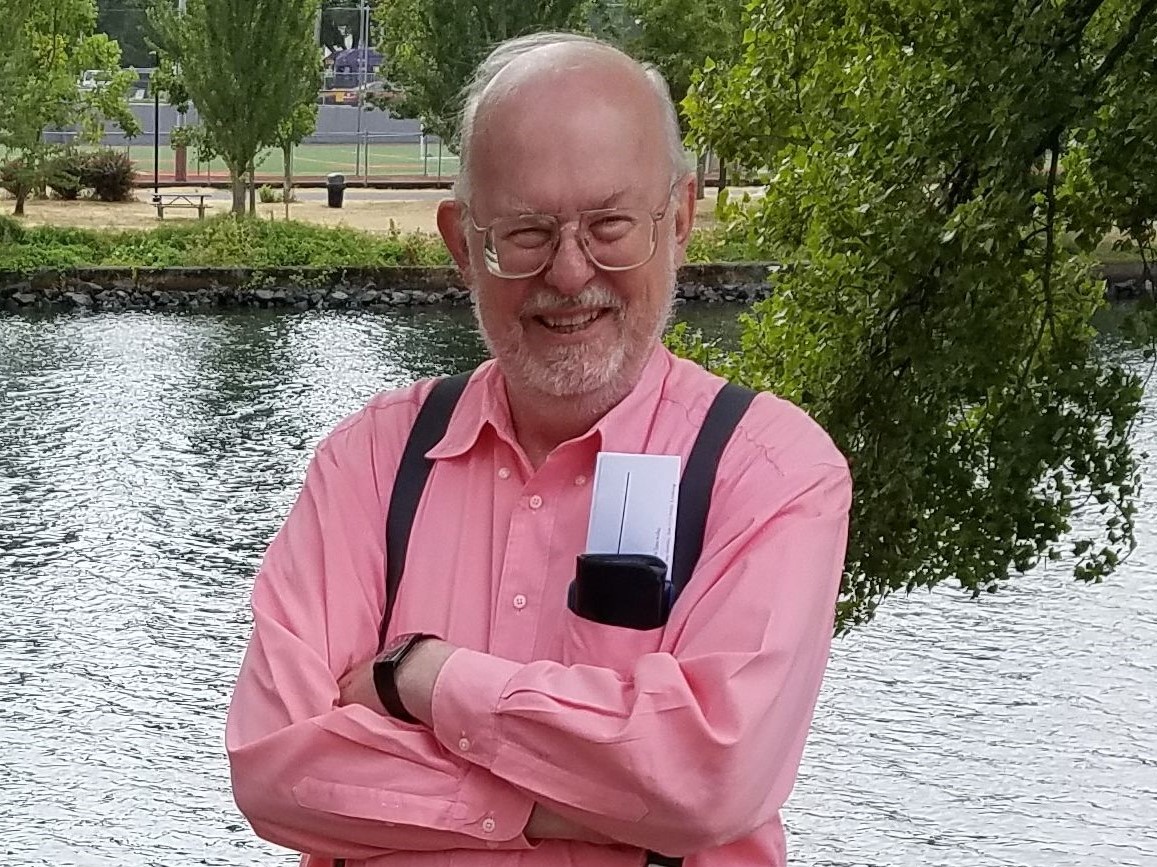 Cat Rambo, the current SFWA president, was a subsequent guest. She proffered advice for those who want to write science fiction or fantasy. "I would suggest that they put their butt in their chair and start writing," Rambo said. "That they read the magazines that they want to send stuff to in order to see what kind of stories are being published there. And that when they sit down to write, that they write the sort of story they want to read." ("So you want to write sci-fi? Tips from the president of the Science Fiction and Fantasy Writers of America," "Game writers to be honored with Nebula Award in first for professional science fiction and fantasy org")
More advice for would-be writers came during an interview with director Neile Graham and graduate Rachel Simmons of Seattle writers workshop Clarion West.  "Do it for yourself and don't do it for other people," Simmons said. "Write what you want to write because that is what pleases you, and that's what makes you happy and that's what resonates with you. Don't do it to be commercially successful or because you want to impress other people." ("How this workshop creates some of the world's top sci-fi and fantasy writers, inside a Seattle house")
Others interviewed included science-fiction writer and futurist Ramez Naam ("Scaling to optimism: Futurist, author and computer scientist Ramez Naam on the power of cheap tech," "Dystopia or utopia? Author and futurist Ramez Naam revisits his 2015 predictions for the world"), and Berit Anderson, co-founder of the science-fiction and analysis online publication Scout ("How science fiction can predict the future and help tech innovators make better decisions").
Performing and fine arts
Technology is no stranger to art institutions, and the popcast had a goal of highlighting where interesting tech may enhance what some call "fine art," whether it's behind the scenes or in front of the guest.
Seattle Symphony imbues its performances with tech in a number of ways, and it was one of the first orchestras to incorporate movies into "multi-sensory" programs.  "Seattle audiences are so sophisticated and adventurous that it's allowed us to do things and take risks that other orchestras might not have been able to do," said Kelly Woodhouse Boston, director of operations, as she and Joseph Kaufman, assistant principal bass, discussed appealing to new audiences. ("From Harry Potter to Star Trek Beyond, behind the scenes with Seattle Symphony's multi-sensory tech")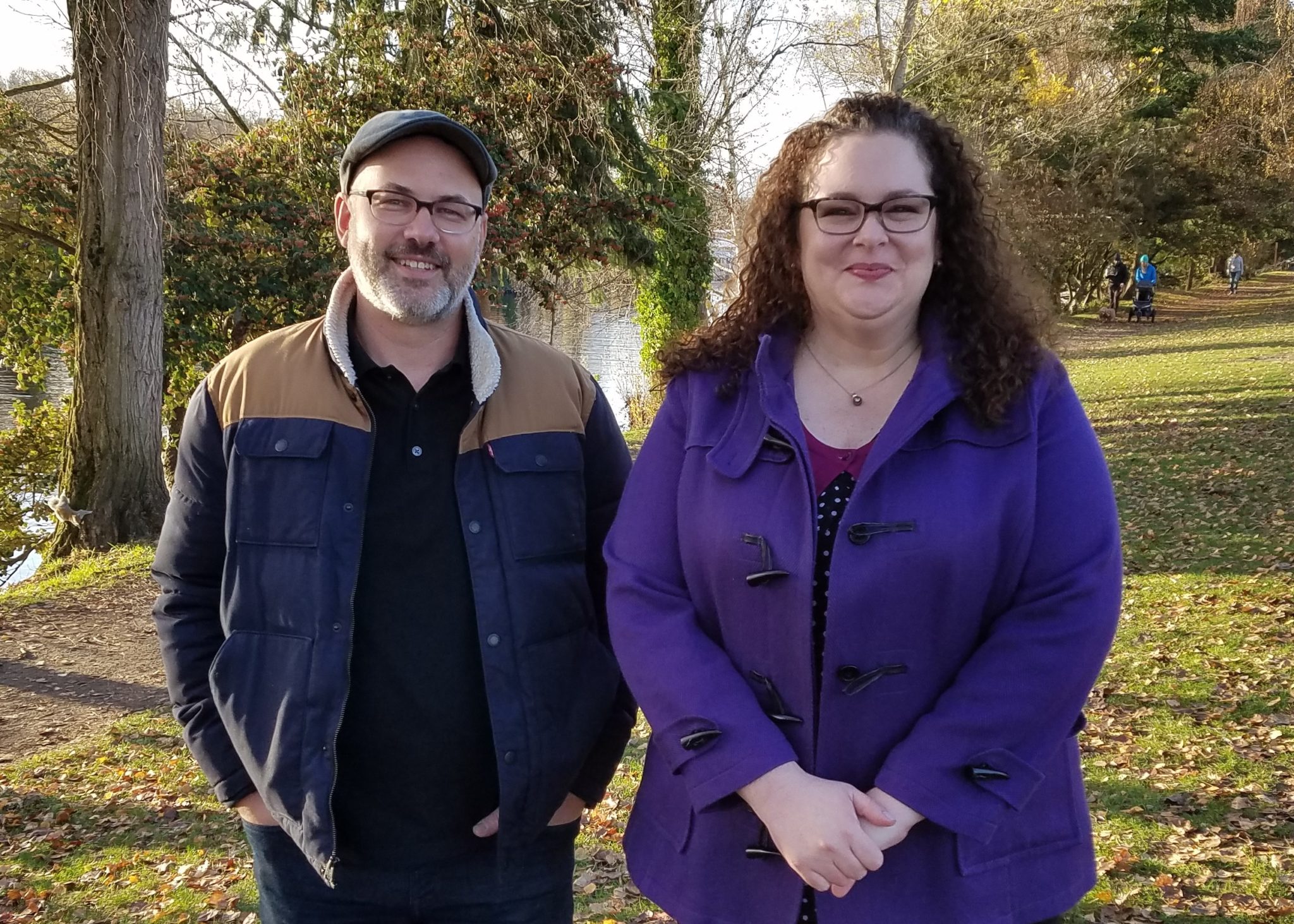 Seattle Art Museum, too, is working with tech. Manish Engineer, its incoming chief technology officer, implied it could be tricky to find the proper balance of analog and digital. "I've been in some museums where people are holding up an iPad, they're walking around, and all they're doing is looking at the art on their iPad, and they're not even looking at the painting itself," said Engineer. "They're talking about this retina display on their iPad, but I'm like, 'Use your retinas!'" ("Seattle Art Museum's first-ever CTO sculpts SAM's technology future on a non-profit budget")
Nerdy museums
Speciality museums — those focused on techy or geeky topics — were fun, especially for real-time interview field trips as we walked through exhibits.
Like the time we visited Seattle's Museum of Pop Culture (MoPOP) for the debut of its "Marvel: Universe of Super Heroes" exhibit. "No major institution for many years, for most of the 20th century, invested in comic book art particularly," said Ben Saunders, the exhibit's chief curator. "So that means that nobody collected it, except for private collectors. You're entirely dependent on the generosity of private individuals who own these objects, many of whom have never been asked to participate in an exhibition before." ("Inside MoPOP's world-premiere Marvel exhibit: The human sides of heroes and their creators")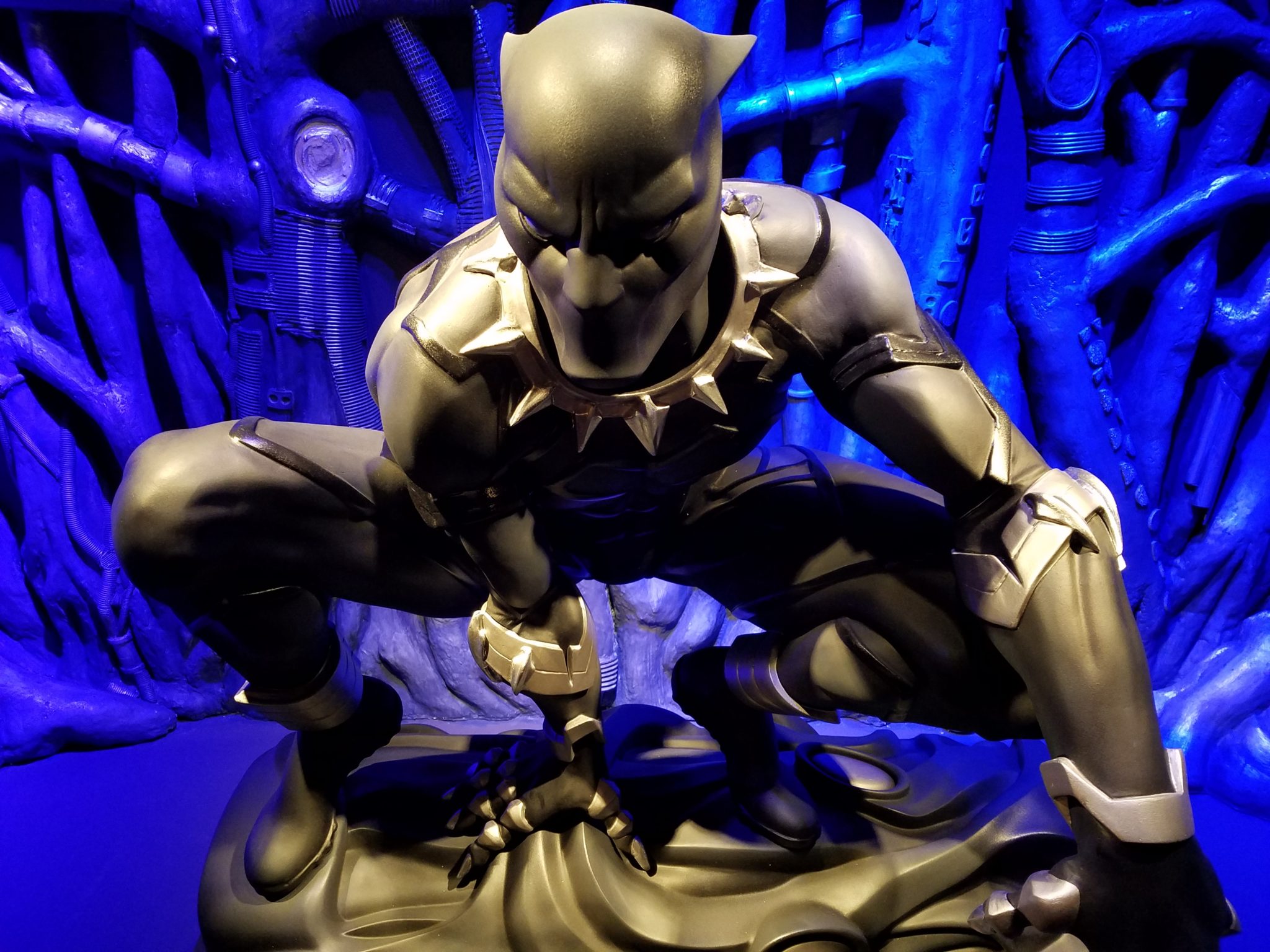 Back in the studio, MoPOP Curator Brooks Peck and Collections Manager Melinda Simms shared some insights about both finding and preserving pop culture items. Many things made with plastic, for example, are a challenge. "The compounds and the chemical compositions of plastic have changed dramatically over the years and there just hasn't been a significant amount of research that keeps up with the plastic degradation," Simms said.
But it really helps that there are obsessed fans. "Part of what's nice about all the collecting that happens in fandom is I can feel fairly confident that anything important will be saved by someone, even if it's not us," said Peck, "With luck we can track it down. Because people really do see the value of saving these things." ("Preserving the future: How MoPOP protects and presents our ever-changing popular culture," "Hey, obsessed pop culture fan: You may have something museums want")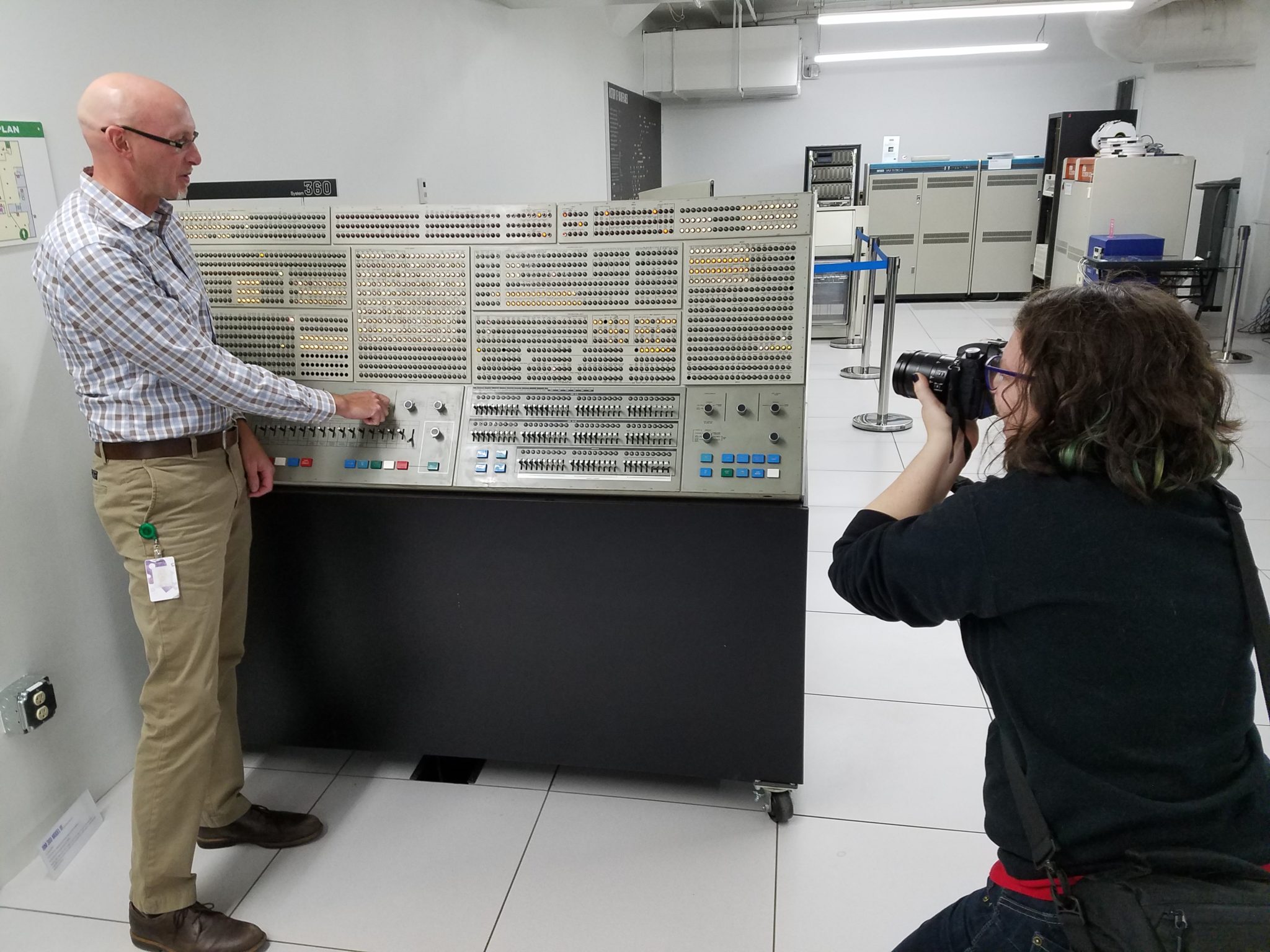 Another type of collecting takes place at Living Computers: Museum + Labs in Seattle. It both collects and then actually operates historic computers. "Something that's becoming a frequent request for us is that somebody that has software on a format that's no longer readable by machines that they have, including people like NASA, coming to us going, 'Hey, we have these things on IBM tape. We have no way to read it. Can you read it?'" said Lath Carlson, its executive director. "Because in a lot of cases we're the only people in the entire world that has the operating hardware to read those old media formats." ("How this museum makes moldy machines work again, saving historic computers for the future," "Tech fad or real trend? Seattle's Living Computers Museum + Labs places bets in newest exhibits")
Pop culture icons
Then there are locations that don't just display popular culture, but are pop culture icons in and of themselves.
I went behind the scenes at Cinerama, restored to its mid-century glory and sporting one of the two largest screens in Seattle. "My top five movie-going experiences of all time," said Ethan Caldwell, Cinerama manager, "have been watching 2001: A Space Odyssey in here on 70 millimeter." ("Behind the scenes at Cinerama: Landmark movie house becomes an international pop culture draw")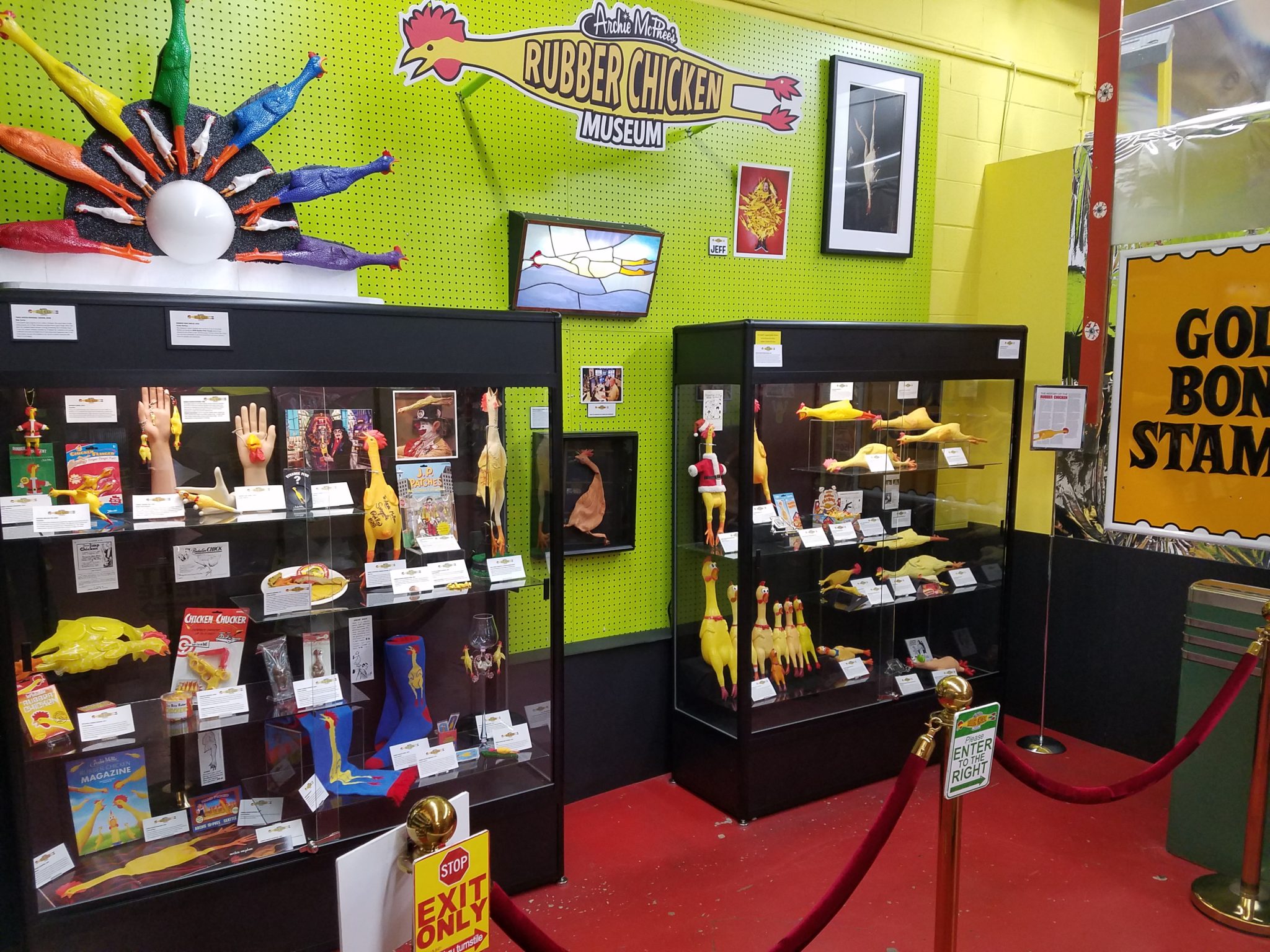 Another pop culture icon lives in the land of retail, Archie McPhee. Yes, there are indeed yodeling pickles, and a rubber chicken museum. "We make the stuff that people don't know that they want, but once they see it, they have to have it," said David Wahl, Archie McPhee's director of awesome. "None of it's necessary, but it's intrinsic to the life experience. It's art." ("3 weird things about Seattle's Archie McPhee: It's original, national, and some of its products flop")
Libraries and media
There are also a few outliers that perhaps would have been better suited for my Media/Tech columns, but made great popcasts, too.
Take the Library of Congress and its Web Cultures Web Archive, which preserves everything from the Save the Pacific Northwest Tree Octopus site to Equestria Daily. ("Library of Congress saves the Pacific Northwest Tree Octopus and other online 'web cultures'")
Or the transition of public radio from broadcast to digital media, from NPR to local stations KNKX-FM and KING-FM. ("Public radio's digital moment: Smartphones, streaming, and the future of listening")
And while neither of these are technically part of the popcast series, they bookended its run and approach neatly: the future of libraries with Marcellus Turner, Seattle Public Library and Seattle's city librarian ("The future of libraries: Talking tech with Seattle City Librarian Marcellus Turner"), and the role of digital in libraries with Tony Ageh, chief digital officer of New York Public Library ("Interview: NYPL's chief digital officer says public is better off when libraries are 'risk averse' about tech," "Privacy and the public library: NYPL's chief digital officer looks to raise awareness in Seattle visit")
As podcast hosts everywhere say: Listen up.