There is a lot going on in education technology, so much so that it's dizzying to keep track of it all: Massive Open Online Courses, digital Open Badges, 1:1 computing programs, Open Educational Resources, and foundation grants to startups, just to name a few.
And it can be even harder to determine if some of these are fads, trends, or something more complicated.
At two events in 2015, I took to the stage to ask two different panels of industry executives and long-time observers for their takes.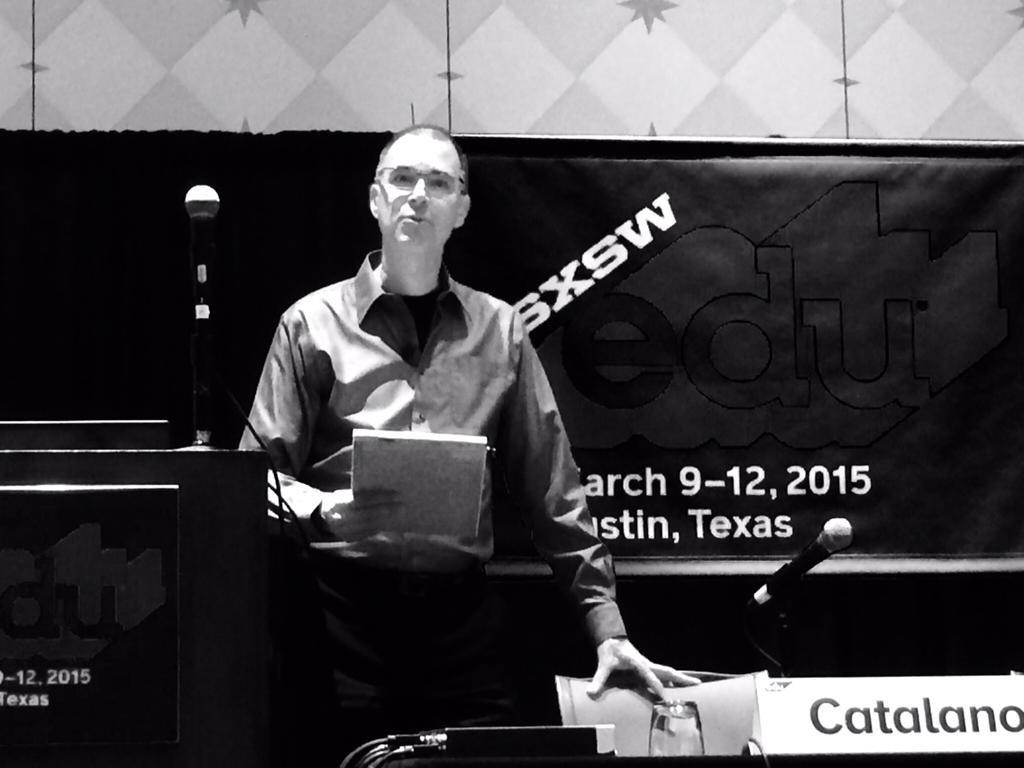 First, at SXSWedu in Austin in early March, I moderated a session with Don Kilburn, president of Pearson North America, Peter Cohen, U.S. education group president for McGraw-Hill Education, and John Dragoon, executive vice president and chief marketing offer at Houghton Mifflin Harcourt.
Called, "Reinventing Industry: Changing Edu's 'Big Three'," we tackled major changes these three major players have seen — or been a part of — in the past two years. (Sadly, due a technical glitch, all of those responses didn't make it onto the official event recording, which is missing the first 15 minutes of the session.)

In the final five minutes, I engaged all three in a lightning round of ten developments, asking simply: Is it a fad, trend, or complicated? You can listen for yourself (starting at time code 41:33).
[soundcloud url="https://api.soundcloud.com/tracks/202965677″ params="auto_play=false&hide_related=false&show_comments=true&show_user=true&show_reposts=false&visual=true" width="100%" height="450″ iframe="true" /]
None were universally dismissed as fads Three of the ten got a consistent "trend" response: freemium (as a business model), flipped classrooms (as an instructional model), and an edtech investment bubble (as being as bubble).
The only universal "it's complicated?" Common Core State Standards. After a slightly stunned reaction by at least one or two panelists.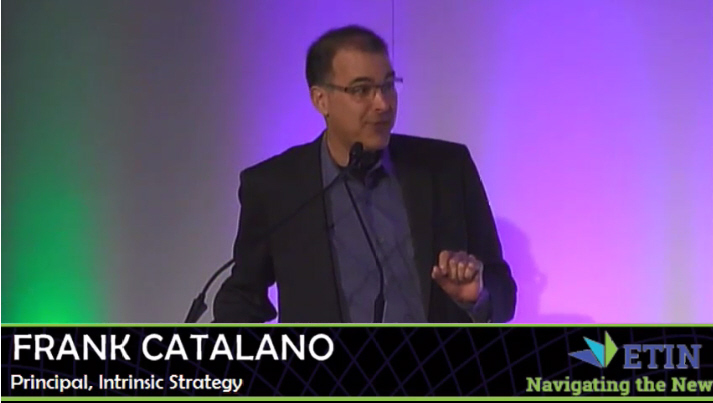 A somewhat extended approach was taken at the Software and Information Industry Association's annual Education Industry Summit in San Francisco in early May: 15 topics in under 15 minutes. This time, the panelists were Karen Billings, vice president and managing director of SIIA's Education Technology Industry Network, Kevin Custer, founding partner at Arc Capital Development, and David Samuelson, executive vice president and general manager at Capstone Digital.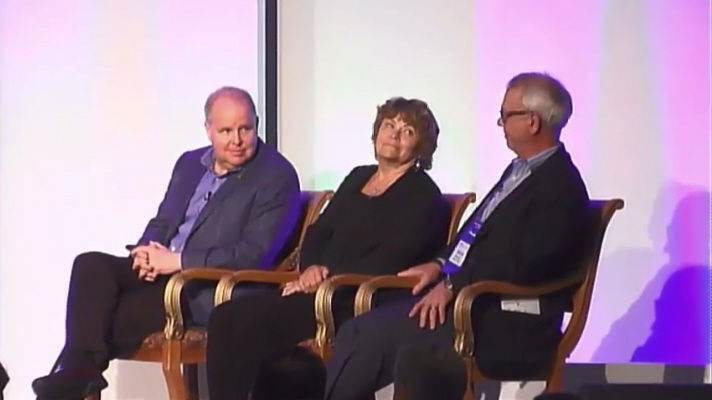 You can catch the video here (it's the very first part of the one titled "Networking Lunch").
Spoiler alert: Only three of the 15 developments had the panel in universal agreement. Fad: Completely replacing all paper textbooks with digital materials. Trend: Bring Your Own Device (BYOD) movement. And, it's complicated: Common Core State Standards, again.
To, I suspect, almost no one's surprise.